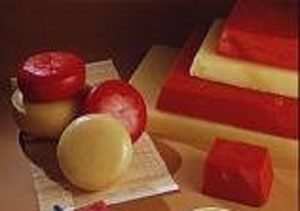 This week: More freeze-dried reviews, a new Cheese Waxing Kit, this months' giveaway item announced, and a valuable resource for FREE medical preparedness books.
I don't know about you but I felt like this weekend flew by. I really enjoyed doing the radio show this past Saturday which was on "Do It Yourself Dental Care." You can download it so you don't have to miss out on all the information shared.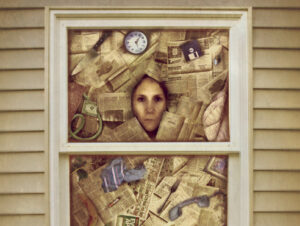 This coming Saturday's show will be on Hoarding—what it really is, it's legal definition, and how you can make sure you stay out of trouble with your preparedness efforts.
We've announced last month's drawing winner, Chris Burns. Congrats! Today I'll announce what this month's drawing will be—and boy, howdy am I excited about it because it is a brand new offering that's never even existed until this past weekend. It's a Cheese Waxing Kit. It includes a specialized double boiler pan set that is rectangular and deep in order to make the dipping process easier; a fine, flat boar's hair brush to ensure that all of the cracks and crevices are filled in, 5 yards of #60 weave cheesecloth—which is what I insist on when I'm doing my own cheese, two pounds of premium red, cheese wax, and most importantly, my brand new video and written tutorial, "Fool Proof Cheese Waxing" so that you can successfully wax your own cheese, complete with trouble shooting and how to avoid the most common mistakes such as your cheese "oozing" or mold developing, etc. It all comes in a handled 4 gallon square bucket so that you can keep all of your supplies together. The lucky winner will receive this kit (retail value of over $110) from Five Star Preparedness.  Since I'm giving it away this month, I suggested that Five Star offer it at a special group buy price this month—and what do you know—my wish was granted! So if you'd like to get your own kit for only $75 you may want to put your order in for that. Here's the link to all of the info if you're interested:
By the way, some of you were asking about where I get the powdered molasses. I get it from Five Star as well and it comes with the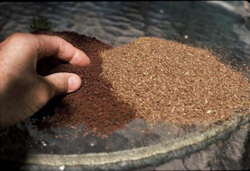 instructions so that you can use it at "black strap molasses" strength or a "baking molasses" strength. It has an indefinite shelf-life and I love making my baked beans with it! Just click here and scroll down to the bottom of the page and you'll find it.
By way of a reminder, if you want to enter to win our monthly drawings, all you've got to do is comment, comment, comment on the blog here or on our group on Facebook. The more times you comment the more times you enter to win!
Moving on…
I wanted to share a valuable resource for your preparedness efforts. Many of you may have heard of the books "When There Is No Doctor" and "When There Is No Dentist."  Well, the publishers of these books have made them available via download for FREE along with a lot of other very helpful books as well such a mid-wifery, etc.  They are also available in many different languages, so make sure you spread the love on this bit of info. To download them for free, just go to www.hesperian.org (the link takes you right to their library of downloads)  I attended a so-called Super Preparedness Fair this past weekend and they were selling these books for $20 each "on special discount." So take advantage of them now while they are still free!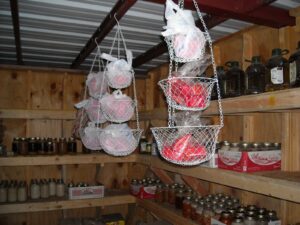 This week I'll be making available the "Fool Proof Cheese Waxing" tutorial.  It will be a combination of both video instructions and written instructions with pictures so that you can learn which ever way is best for you. I'll be announcing it once the techno geeks are done with it so stay tuned. The Introductory price on this for two weeks only will be $14.95 and will include shipping. It will come as the other course do with a single DVD disk that also has the written tutorial on it. After the two weeks, it will be priced at $34.95 with free shipping.
I taste-tested two more freeze-dried foods over the past month. I'm sorry to say that both of them were dreadful in my book. Bland, mushy, and just plain unappetizing. Sure, your great grandmother trying to endure the Great Depression would have eaten it, but those folks also ate sawdust in their bread and crackers just to trick their bellies into feeling more full. I'm sorry if I'm stepping on anyone's toes, but I tried TEN of the foods from E-Foods and I tried FIVE of them from Wise Foods. Yes, I'm am actually a good cook, so that may make me a little bit more challenging to please in this regard, but the last thing anyone should be doing is spending money on something that they don't LOVE to enjoy. I can just hear someone now say "well, I could eat that if it meant the difference between starving to death and living." Yeah, that MIGHT be the case. But let's not forget about appetite fatigue and its potent emotional impact. And just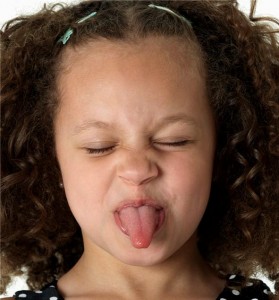 so you know, the foods that I tried were supposed to be the "best foot forward" of these suppliers. In both instances they were providing these samples in order to entice customers to fall in love with their products. Sorry. I wasn't even able to fall in like with them. I'm not sure why Wise Foods attests to having the longest shelf-life in the industry. I'm familiar with the published shelf-life of other freeze-dried goods and even just food products such as those from Shirley J—which I LOVE—and they have a verifiable 30 year shelf life. Thrive/Shelf-Reliance also has some tasty options. I LOVE, LOVE, LOVE their freeze-dried yogurts, sausage, and hamburger! Oh well. Just my two cents folks.
Lastly, the Ohio plans have been firmed up, except that I was only invited to teach a Fireside while there, not a Preparedness Pro class as well.  The Fireside entitled "The Sacred Nature of Preparedness" will be presented on July 10th at 7:00 p.m. at the Dublin Stake Center in Dublin, OH (which is right next to Columbus, OH). If you'd like any more info on this, just e-mail me.
Have a great week, everyone!
See our upcoming event schedule
Check out our in-home-educational programs
Subscribe to Preparedness Pro today and never miss a thing
For any questions or comments on this article, please leave a comment on the blog site so that everyone can benefit!
Copyright Protected 2011, Preparedness Pro and Kellene. All Rights Reserved. No portion of any content on this site may be duplicated, transferred, copied, or published without written permission from the author. However, you are welcome to provide a link to the content on your site or in your written works.
© 2019 Of COURSE this post is Copyright Protected by Preparedness Pro. All Rights Reserved. NO portion of this article may be reposted, printed, copied, disbursed, etc. without first receiving written permission by the author. This content may be printed for personal use only. (Then again, laws are only as good as the people who keep them.) Preparedness Pro will pursue all violations of these rights just as vigorously as she does any of her other freedoms, liberties, and protections.