Hey everyone! I  hope you all had a DRY weekend. My heart is just aching for the folks in Missouri and KS who have suffered some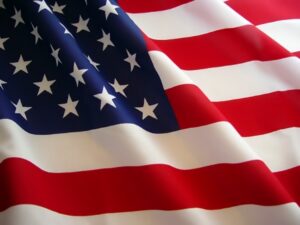 serious set backs. I hope we can remember to include them in our prayers AND we can learn from this scenario in order to better the protection and safety of our own families as well.
Last Saturday's Preparedness Pro Radio Show was all about the impact of Freedom in our everyday lives. I shared countless examples of stories which have circulated in the news which reveal blatant trampling on our unconditional human rights, given to us by our creator, and our Constitutional rights as well.
I had Scott on the show with me and in some instances he was able to share what he would do or recommend we do if faced with similar situations.  The only freedoms we have are those that we will actually fight to affirm every day; and our preparedness efforts are meaningless without freedom.
Here's the link to the show if you'd like to download it and listen to it at your leisure.
http://www.bepreparedradio.com/2011/05/19/preparedness-pro-radio-05-21-2011/
Next week's show is going to be about "Do It Yourself Dental Care" and in two weeks it will be on the subject of "hoarding—what is it, and when--if ever—are  you in violation of any "anti-hoarding laws?" As a reminder, the shows are every Saturday, 10:00 a.m. to noon Mountain Time.
There's just over a week left for you to improve your chances at winning the giveaway this month—3 pounds of molasses! So be sure to comment here on the blog and on our Facebook page and every time you do, you're entered to win one more time!
I've discovered a bazillion uses for scone mix this week as I was able to purchase a lot of the #10 cans from Augason Farms for only $4.  As you know, nothing I bring home gets stuffed away in a dark corner, rather it's used. Well, with just a few modifications of water to mix ratio you can make rolls, bread, pancakes, waffles, with scone mix. But my favorite discovery has to do with making scones.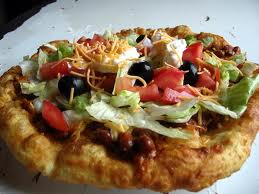 You see, my folks used to run a "Sconery" at a food court in a mall. They made these huge scones and they would stuff them with savory or sweet filling. So I just made them bigger and stuffed some of them with chicken salad and some of them with a cherry pie filling and cream cheese mix.  They make for a surprising treat for the neighbors that way. (Neighbors are so used to blah casseroles—and when you're sick to the point that food is going to be brought in to you, don't you think something other than "blah" would be better? *grin* You can also pour some canned chili, cheese and sour cream over them and have a great "Navajo Taco". Yum!
See our upcoming event schedule
Check out our in-home-educational programs
Subscribe to Preparedness Pro today and never miss a thing
For any questions or comments on this article, please leave a comment on the blog site so that everyone can benefit!
Copyright Protected 2011, Preparedness Pro and Kellene. All Rights Reserved. No portion of any content on this site may be duplicated, transferred, copied, or published without written permission from the author. However, you are welcome to provide a link to the content on your site or in your written works.
© 2019 Of COURSE this post is Copyright Protected by Preparedness Pro. All Rights Reserved. NO portion of this article may be reposted, printed, copied, disbursed, etc. without first receiving written permission by the author. This content may be printed for personal use only. (Then again, laws are only as good as the people who keep them.) Preparedness Pro will pursue all violations of these rights just as vigorously as she does any of her other freedoms, liberties, and protections.