Let's face it. A household that's full of enough groceries and other household supplies to last a year isn't exactly a common sight nowadays. In fact, I know many persons who would actually label such a person as a hoarder. However, they would be woefully incorrect in this assessment and I hope that many of you can shake off the negative stigma that such a label carries with it.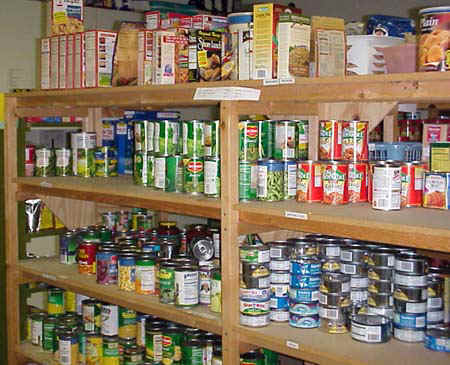 If I were to pay my utilities a year in advance or save enough money to live off of for a year without incurring debt, would someone presume to judge me as a hoarder?  Would such a wise financial act cause a sense of scarcity among the banks and creditors of the world? No. In fact,
the strength of a nation's savings accounts has long been viewed as a sound barometer to the financial strength of that nation. If I were to pay all of my insurance premiums a year in advance, I'm offered a sizeable discount.  If I were to pay my wholesale invoices immediately upon issuance I am also issued a profitable discount. In fact, I'm sure that most of us would consider a person with such healthy financial habits to be a wise financial steward, would we not? Do we label Mr. Gates, Buffet, or Trump paranoid fools because they have had the audacity to "get while the getting's good?"  Then why in the world would anyone accept the label of a hoarder simply because they are stabilizing their dollars and leveraging their money wisely by stocking up on necessary items today?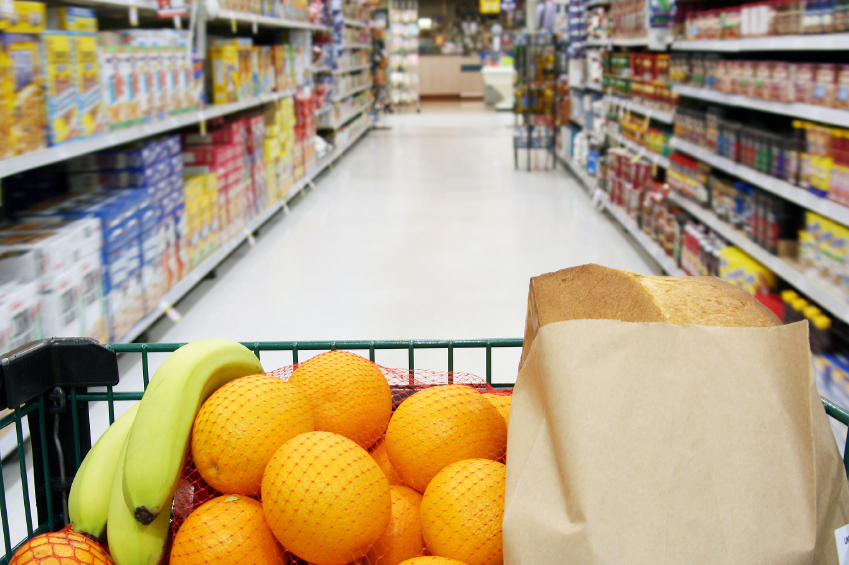 Ah, look at how our spoiled selves have evolved when it comes to obtaining food and other necessities.  First we are given the luxury of shelves and shelves of options right around the corner that we can quickly make our purchases conveniently in an air-conditioned environment with the swipe of a piece of plastic.  The variety and availability of the selection of food we are given rivals the Amazon book list (I don't know about you, but I have seven well-known grocery stores within 5 minutes of me all trying to get my attention and hard-earned money). Though we no longer have to tend to the gardens, the cattle, and endure the backbreaking work to eat, we still haven't been satisfied. We want things even easier. So Necessity has created restaurants. We simply sit down, look at a menu, order our meal and in many instances pay less for it than if we were to have to buy all of the stuffs to make it ourselves.  No dishes to clean. No table to set.  We expect it hot, safe, and served with a smile.  But no…this still isn't a good enough option to our grocery stores.  So Necessity has given us fast food. We barely have to stop what we're doing to order a meal with a minimal amount of effort, and Voila! It's readily handed to us in any weather, virtually any time of the day, and many brands can be obtained in any part of the world.  But still, this isn't good enough for us. We demand that Necessity give us take-out. A phone call and a credit card number delivers to us some of our favorite flavors and scents from across the world.  No thinking, cleaning, or human interaction is required. We call or log online. We pay. We eat. If room service is late, some call it the suffering of egregious affronts.
Meanwhile the options become more and more abundant for us. We are bombarded with offers from an army of grocery stores for our dollars. Reward points. Gas discounts. Curb-side service. Every possible enticement that can be conceived is conjured to win our attention. Every restaurant in our area jockeys for their share of our appetites. And every drive-thru window strives to make it even easier to reach into our pocketbooks and eek out support for their establishment. Heck. We don't even have to name the foods we want to order. We can simply order an entire meal by number. Is it any wonder that very few of Americans have taken thought of providing nourishment and comfort for their family tomorrow, let alone next year?  Even when there is plenty of food in the home we still find too much fatigue or too much immediate desire to drive us to spend our money elsewhere. Is it any wonder why the kitchen cupboards are shrinking in size while the entertainment rooms and garages are demanding most of our household space? We seem to be sufficiently convinced that these options will always be there, will always be affordable, and will always be safe.  Is that a way of life we are really comfortable embracing?  Is there any certainty of sustainability in that choice?
Sure a year's supply of food and provisions for a family looks quite out of place when contained all in one space—but then again, I think that those lime green smart cars look pretty outlandish too. It makes no sense to me for persons to accept being prudent with their money, but refusing to buy into the wisdom of being prudent with that which money will always need to buy.  In fact, they haven't even dared to create a game show that awards the winner  a year's supply of all of the groceries their heart desires. Even the deep-pocketed detached bureaucrats know that's too much of a financial uncertainty. Granted, I certainly wouldn't be investing in food items that will perish sooner than my dollar value, but it certainly makes sense to me to invest in necessities that will undoubtedly keep their value long past my retirement account.  If credit companies can charge astronomical interest by providing that which people want right now, doesn't it make sense for us to pay ourselves for that which we will most certainly need in the future? Just as I believe that I will still need a roof over my head one year from now, I'm certain that I will still be in need of a meal six months from now?  If I can purchase some of that meal at a discount and stock up now, how is that any different than making a smart stock purchase today? I realize that stocking up on foods and such isn't exactly a popular decision. In fact, there have been times in our civilization in which people are encouraged to scoff and scorn at such persons even as they are fed and nourished by the very hand which they criticized. But understand that no one is exempt from having an abundance of undisputable proof that stocking up on necessities is a wise financial choice and not one held exclusively by extreme survivalists.  This isn't some crazy preparedness person telling you all of this. There is irrefutable evidence.  I have yet to find any instance in which mankind was able to stop eating. And yet we can all find countless examples throughout history in which the currency which mankind relies upon to purchase his meals has become worthless. No one knowingly bets AGAINST a sure thing, and yet kitchens and pantries across America are doing that very same thing—they are betting that somehow the financial mistakes made in their generation will lead to different results; that somehow their political leaders are able to defy gravity and never permit a financial crisis from occurring; and that somehow they will be saved from any consequences their poor decisions bring them. So, my dear friends, the next time you see me or someone else with dozens of bottles of shampoo, deodorant, Spam, ketchup, body wash, and mayonnaise filling the shopping carts, recognize that they are not a hoarder. They are simply being wise by financially investing in their future needs—and I hope they are wearing their wisdom with pride.
Join us on Facebook Follow us on Twitter here To see our upcoming event schedule, click here Check out our in-home-course programs Subscribe to Preparedness Pro today and never miss a thing! For any questions or comments on this article, please leave a comment on the blog site so that everyone can benefit! Copyright Protected 2010, Preparedness Pro and Kellene. All Rights Reserved. No portion of any content on this site may be duplicated, transferred, copied, or published without written permission from the author. However, you are welcome to provide a link to the content on your site or in your written works.
© 2019 Of COURSE this post is Copyright Protected by Preparedness Pro. All Rights Reserved. NO portion of this article may be reposted, printed, copied, disbursed, etc. without first receiving written permission by the author. This content may be printed for personal use only. (Then again, laws are only as good as the people who keep them.) Preparedness Pro will pursue all violations of these rights just as vigorously as she does any of her other freedoms, liberties, and protections.