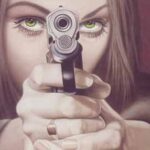 In light of the TV segment I did yesterday morning for ABC's morning news show, I thought I would post this article which was very well received on my other blog, Women of Caliber (which suffers a great deal of neglect on my part for the last 6 months.)
I once read a comment by a reader on another blog authored by someone simply named "Syd." It was stirring and motivating to me, but in some respects
it was also un-relatable to me as a woman. I felt that it was very indicative of many of the reasons why sensible people do carry a firearm, but I felt that it needed some insight spiced with a tad bit of estrogen. *grin*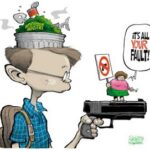 I run into a lot of women with some very strong feelings against the use or presence of firearms in their life and frankly, such a view concerns me.  It concerns me because I know that such a view is usually the result of the feast of misinformation that is so prevalent in our nation and most of the world.  One doesn't have to look very far in the mainstream media to see a firearm vilified as the cause of nearly every ail which assaults us today.  So I wanted to share the softer side of guns, from a female standpoint.
Is there a softer side of guns? Yes, there is. In fact, that very scenario was verbalized yesterday by the news reporter, Emily Clark, after we took our first break. She let out a sigh of relief and said "Whew! You are GOOD! I'm so relieved to hear you speak so well and look so nice in your pretty black coat."  I instantly knew what she meant by that comment. A) She gets to interact with a lot of folks on the fly; and whether they can communicate clearly for the television audience is a gamble. B) There is certainly a rational reason to be concerned about how a female gun instructor might come off. The stigmas are reinforced at every single gun show I go to.  There's definitely no shortage of un-feminine looking women or over-the-top looking women who are desperately in need of a make-under and the display of a little less skin—in my opinion.  Thank goodness she didn't feel I fit that type-casting.
Anyway, without further delay, here's the article. I hope you enjoy it!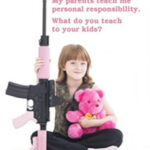 I carry a firearm to ensure my children are educated about firearm safety, not the victims of some other child's (or adult's) ignorance. I know that the best way to teach a child about firearm safety is to remove the air of mystery from it and to truly educate them about the "when's", "why's", and "how's" of a firearm.  I know that if I am not educated on the use of a firearm, then should I ever come across one in the hands of an innocent child, my ignorance may add to a dangerous situation instead of eliminating it.
I carry a firearm because I know what looks good on me—confidence. Possessing the ability to defend oneself has an amazing affect on a person's confidence. The opposite of confidence is fear. I've discovered that the consequences of any fear in my life is the masking and smothering of many wonderful attributes such as kindness, love, and charity. When I'm more confident, I'm a much better person to share with everyone else in my life.
I carry a firearm because I don't trust my "gift for gab." As great as I am at talking to complete strangers in ideal circumstances, it's unlikely to do me any good against someone who is intent on causing me harm.  I find a great deal of research that says a firearm is a much stronger negotiator than I could ever hope to be.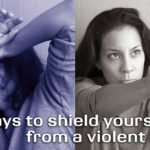 I carry a firearm because I am a mother (or an aunt, grandmother, sister, etc)—a calling which I take very seriously. As a mother I have no other more critical responsibility than to take care of myself AND those who are entrusted to be in my care. If something should happen to myself which might threaten to eliminate me from this earth and my influence upon my children—or threaten to remove them from my arms of love—then I must be sufficiently skillful and armed in ensuring that this does not take place.  If some harm does come to my children, it will not be because I could not overcome my own fears or my own foolish prejudices.  I cannot stop everything awful from happening to them, but I can ensure that I am the best prepared to stop most. Only then are my hands clean before my Maker, knowing that I truly did my best to protect them. In doing so, not only do I raise my children well, but I give them a chance to do the same with their own.
I carry a firearm to help the nation in which I live and raise my family to be strong and secure. Protection of a nation begins with protection of an individual. What good is it to send my husband, father, brother or son off to fight in a war—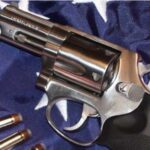 whether it be in a foreign nation, or one against the crime in our cities—if I'm not willing to do my part to protect our nation as well?   This nation is strong only because of our freedom.  I carry a firearm to ensure that I get to keep my freedom when someone else may attempt to usurp it.
I carry a firearm because I know my physical limits. While I may run the equivalent of several miles every day with my busy lifestyle or begrudgingly work out to strengthen my muscles, none of this prepares me sufficiently for a violent encounter.  Whether I like it or not, the prospect of a 6'4", 280 pound, drug-crazed criminal acting upon my freedom is realistic.  I also know that a good right hook or a kick to the groin, however well planted it may be, may be just the additional bit of anger my assailant needs to kill me.  That's 100% unacceptable to me—unacceptable that the criminal's actions against me could eliminate my freedom to live. Thus a firearm may be exactly what I need to stop the assailant. I'm not willing to gamble with the use of weaker forms of defense. I fight back to win unequivocally, not to be haunted by doubts afterwards--wondering if I could have done better or if I have done enough.
I carry a firearm because I prefer my close encounters to be about love, not fighting. As such, I prefer to never have to remember the alcohol and drug-induced breath, or the color of rage in the assailant's eyes, or the feel of his powerful fists against my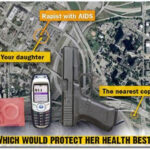 head.  I prefer to let the bullet do the fighting for me.  I believe I will be much saner after such an instance.
I carry a firearm because I hate waiting and wondering.  I know the number of police officers who work in any community at any given time. I know that the number of criminal acts outnumber law enforcement an average of 10 to 1.  Thus I choose to wait on 911 only after I've done my part to ensure my safety instead of relegating my safety to the insurmountable odds that someone else can defend me in my time of need.
I carry a firearm because I am an independent, living, breathing woman--not a statistic. As such I refuse to be weak, afraid, and naïve.  I insist on mastering my domain by asserting my time and talents to take responsibility for my own safety and peace of mind. Too many women are statistics of crime, not acts of strength. I simply don't feel the term "statistic" properly describes me, yet I know that the only one that can stop this false impression from perpetuating is me.
I carry a firearm because as a woman, I'm all about being prepared. I never let my gas tank go down below half, never open my door to someone I don't know, and I never give out my credit card number to someone I didn't call…just in case.  If you were to look in my purse right now you would see band-aids (that have been in there forever…just in case) lipstick, face powder, hair brush, and hair spray (even though I leave my home properly made up—it's all for "just in case), more cash than I would ever think of using in a day (just in case), a fuel credit card even though I don't believe in using credit—just in case, and a small sewing kit with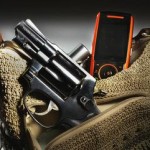 safety pins…just in case. Suffice it to say that I rarely use my "just in case" items, but I sure hate being without them when I need them.  If you were to delve further into my handbag you would also find a knife, an Asp, red-dyed pepper spray and a firearm with a spare mag. Yup, you guessed it…just in case.
I carry a firearm because as a woman I have the privilege of giving life. That's right. I don't carry a gun to take life, but to ensure that the privilege of creating a life is fully available to those who make the choices to live.
And that is exactly why this woman carries a firearm.
© 2019 Of COURSE this post is Copyright Protected by Preparedness Pro. All Rights Reserved. NO portion of this article may be reposted, printed, copied, disbursed, etc. without first receiving written permission by the author. This content may be printed for personal use only. (Then again, laws are only as good as the people who keep them.) Preparedness Pro will pursue all violations of these rights just as vigorously as she does any of her other freedoms, liberties, and protections.