"If the dollar is really plummeting and the mortgage holders and credit card companies could go belly-up any day, why is it so important to pay off our debts? Wouldn't a collapse wipe the debts out?"
This is a question I hear frequently, but I've been getting it posed to me in one way or another much more lately as a result of the Prelude to a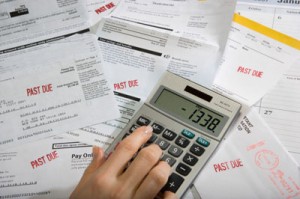 Financial Collapse articles I've written. Even yesterday a similar question was posed to me by a reporter for a local newspaper.  You may not be aware of this, but I write for this blog when I feel compelled or inspired by a typical topic. Today is no different; I feel compelled to answer this question as clearly as I'm able so that all of my friends and family can make an educated decision when it comes to their Financial Preparedness.
Let's just say hypothetically that there was a nationwide financial collapse; perhaps the dollar "officially" plummeted to a tenth of its value.  What would the ripple effect look like? Will we see familiar scenes which played out in Zimbabwe in which people had to pile their currency into a wheelbarrow just to have enough to purchase a single loaf of bread? How does this happen so quickly and what are the real effects on our lives? As the value of the dollar decreases, it will of necessity require more of those dollars to obtain our everyday essentials. Adding torment to the open wound, such a scenario will likely take place in an instant when it does. I'd love to better explain "how" such a thing could happen, I prefer to focus on what the scenery looks like after such a crisis is present.
Today, when a retailer receives their goods, they are given an invoice which is usually a brief extension of credit of about 15 days.  While the retailer is in the process of selling these goods, the price of those same goods—which they will be reordering in the future—will fluctuate.  Some folks mistakenly assume that the prices of goods are sold based upon the price at which they were purchased. Such is only the case with stabilized cost of goods. Instead, items are sold based upon the consideration of what it will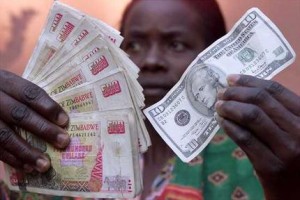 cost to purchase more of that item. That's why the price of gasoline fluctuates so quickly. That's why earlier this year you saw huge fluxuations in the price of produce. Sure, the tomatoes may have cost a tenth of what their next shipment price was to be, but unless the retailer immediately alters the price to the customers to reflect the known future wholesale price, they may find themselves without sufficient money to bring in more product in the future. Unfortunately this is only the case when products increase in price. Typically it's only the fear of stiff competition that compels retailers to reduce their prices in response to the market. They will sell it for the highest price they are able to for as long as they are able. That's just how it goes.
So, back to our original scenario. 
The dollar plummets in value to the point that it requires $60 to purchase something that you used to be able to get for $1.  Immediately there will be panic—even if it only registers in the hearts and minds of the retailers. Suddenly the Hershey's Chocolate Bars that are going for $1.29 regular retail are going to have to be re-priced at $62 each—and that's just one out of 10,000 SKU numbers in your typical grocery store. Every purchase that's made prior to the computer system updating the prices causes the store to lose tons of money, which may compromise their ability to purchase replacement product in the 24 hours.
Adding a more complex level to all of this; imagine you being at home when the news breaks—"The dollar is now only worth 1.6 CENTS". Naturally your instinct may be to panic a bit, wondering if the gas stations and grocery stores have heard the news yet and if you can possibly get there fast enough to get the most you can for the cash you have on hand--you and thousands of your neighbors. *sigh* Now this is just one aspect of a plummeting dollar scenario as it relates to obtaining necessary goods. Let's consider the employment aspect now. You can bet that the moment your dollar plummets will not be an occasion for you to get an immediate raise.  While prices are soaring and the dollar is plummeting, employee compensation tends to be kept in limbo for a while. Whether it's a day, a week, or a couple of months, that period of limbo will be painful.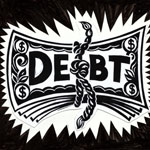 Assuming that you don't lose your employment as a result of the plummet (as would likely happen if you worked in a luxury or non-essential industry such as travel, high-end product sales, affluent real estate, or restaurants) the cost of the essential things you'll need to purchase are now demanding more and more of your paycheck. Where you might have previously spent 55% of your income on things other then your mortgage or rent, you would suddenly find yourself needing every dollar just to feed and clothe your family. Just as the paychecks in the private sector have NEVER kept up with the cost of goods or inflation, it's a bit naïve to believe that in the midst of such an economic disaster things will be different. As a nation and as individuals we're carrying such enormous, enslavement levels of debt. It will not be easier to get out from under that debt in the midst of such a scenario as more and more of your money is needed just to live.
Now, one would think that perhaps the employers would have some compassion and at least try to pay their people more so that they could put food on the table. But understand what that would require; in order for a business to drastically increase their compensation levels they would have to, at the very least, be operating a debt-free business, have a substantial "what if" savings account, and be the type of business that was essential enough to their existing customers as to raise their prices and still be a viable company, and also have an inclination to do such a generous thing for their employees.  How many businesses in the world would fit that profile today?  Yup…keep looking…I'll wait.
I've just got to interject here and say that  just writing about this particular angle of a financial collapse reinforces to me the importance of mastering a craft that fills the most basic needs of our fellowmen--food, clothing, shelter, transportation, etc. It also reassures me that self-employment is much less of a risk than working for someone else. Keep in mind, this paragraph is just from "The Book of Kellene", so take it with a grain of salt.
OK. Now lets look at how this will affect your creditors, such as the lien holder on your home, the landlord of your apartment, credit cards, or other forms of credit. If you are paying any credit that has a fluctuating interest rate, such a crisis will indeed be a financial disaster for your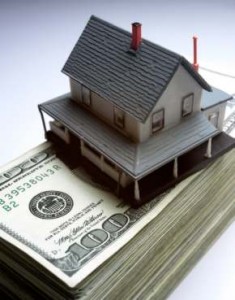 household budget. Take the case of Chase Bank last year(?--maybe two) who was desperate to bring in more money fast as they were taking a huge financial hit on the sudden number of bankruptcies among their clients, and the losses from the Mortgage Backed Securities crisis and the legislation which Congress passed forbidding them from any of their fee and rate shenanigans they had come to rely on for so long. The new law prevented them from changing the interest rate on their clients. But there was nothing in the law that prevented them from increasing the minimum payment of their customers.  They increased the payments by as much as 400% even in the face of the risk that their customers wouldn't put up with it and go elsewhere. For those who didn't have the credit worthiness to go somewhere else, Chase "kindly" extended a program to them in which they could lower their monthly payment if they wanted to switch to a higher interest rate line of credit.  Make no mistake about it; Chase's move was a desperate act. They knowingly cannibalized their business by chasing off credit-worthy customers! What do you think would be their desperation level if they were to find out that billions of their assets just dropped in value down to 1.6 cents on the dollar??
Let's look at some other harsh realities. Suppose you're a renter.  While most landlords will try to avoid court costs of enforcing minor issues on their lease agreements, they may be more inclined to do so in light of all of the persons losing their homes because of the financial disaster ripple effect; they may be desperate enough to eliminate even those renters who are in a lease agreement in favor of those who can pay higher rents. Landlords are people and have families too. Their cost of groceries goes up just like everyone else's. How about mortgage holders? If they're bleeding money left and right on their balance sheet as a result of gargantuan losses due to foreclosures and bankruptcies, even the stronger banks will be desperate to get water from a stone.  History continues to show us that desperation comes out in droves when the pie gets smaller with just as many mouths to feed. With the drop of the dollar, every single one of the safety nets which banks and mortgage companies rely on will crumble. You're minimum payment may be $1,000 a month now, and on a fixed mortgage it will be $1,000 a month, still. But the problem is that the $1,000 is no longer as powerful on the ledgers of the banks as it used to be. That which qualified them for massive lines of credit from the Central Bank previously will not get them what they need to continue to function as normal. Unlike groceries and gas stations they CAN'T  just increase their borrowers fixed payments. As a result of this crisis, the backbone of the wealth in the world becomes decayed and inconsequential.  
Financial institutions are the biggest offenders at over-leveraging themselves. Surrounded by money, they begin to take it for granted and get sloppy.  When disaster comes, sloppiness is exposed and the only one who's making money is the mortician. The only way the industry can survive is if they get every single dollar owed to them. When you're trying to recover from a 6,000 percent dilution of your assets, you don't have the luxury of looking the other way. The same goes for credit companies.  Their very existence will only be possible if they are able to weather the crisis. They simply will not have the luxury to forgive the debt of a customer. On the contrary, they will have to be extremely aggressive in getting the money that's due them. Let's say that you have 4 children and a spouse to feed. You've lost your job as a result of the hyperinflation crisis. You've moved in with your parents along with your two other siblings and their young family. Just how bruised and broken do you think you'd be at this point if you find yourself buried in debt, beholden to desperate financial institutions? What if XYZ bank decides to leverage your desperation? What if they are willing to pay you to put pressure on your neighbors who owe them money as well? You're desperate for sustenance and they (the banks) are desperate for money. Friends and neighbors turning on each other out of a desperate need to survive is an unfortunate common thread throughout all of the challenging moments in history. (such as Jews turning in fellow Jews to the Gestapo in exchange for one more crust of freedom--albeit short-lived). 
As the financial institutions tighten their belt, businesses will suffer a secondary wave of pain because the credit which they have come to rely on today to keep afloat will no longer be extended to them—after all, their debts will heavily outweigh their assets overnight. The National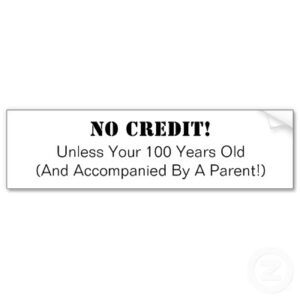 Chamber of Commerce reports that over 90% of businesses which have 500 employees or less rely on lines of credit to cover expenses presently! Imagine the fall-out of 90% of these "small" businesses failing in a matter of weeks.  A crisis of the failing dollar will only serve to compound the nightmare of the present debt load of our nation, our businesses, and our families. If you're debt payments are based on fluctuating interest rates, you're exposing yourself to a very realistic and painful bondage. I assure you that compassion and charity will not rule the day of such a crisis—not at the hand of the creditors anyway. Even if a human being employed by the creditors were willing to forgive or give leniency, there are only a half dozen banks in the world which are not themselves obligated to bigger and more powerful financial institutions. They simply will not have the authority to look the other way.
We see what's happening now with less than a third of the existing homes in foreclosure and unemployment just below 10%,  and state tax revenue is down an average of 10% throughout the U.S.—revenue which is critical to pay for a broad range of safety services. The budget of most states is fed 80-90% by tax revenues. Just imagine what would happen to these precarious positions that state government and utilities would find themselves in if there were a serious drop in the value of the dollar. The budgets of power companies, communication services, and  sewage systems are not self-contained. Customers of essential services have long been viewed as a leveraged asset, sold off for a few pieces of silver in cash today with a cocky sense of wealth and prosperity for the future. Yup, things are precarious indeed.
Ultimately, I hope that this article helps the reader better appreciate why any debt is a ticking time bomb for the future. There's not a single tax write-off today that will be viewed as worthwhile when feeding your family is put at risk. We've only scratched the surface of the consequences of this scenario, but I feel that it clearly demonstrates why being completely out of debt is vital to being self-reliant. This is what desperation looks like. No one wears the colors of desperation well. The only way to avoid the pain of this scenario, or at least minimize it, it to eliminate your debts as aggressively as you can now.
© 2019 Of COURSE this post is Copyright Protected by Preparedness Pro. All Rights Reserved. NO portion of this article may be reposted, printed, copied, disbursed, etc. without first receiving written permission by the author. This content may be printed for personal use only. (Then again, laws are only as good as the people who keep them.) Preparedness Pro will pursue all violations of these rights just as vigorously as she does any of her other freedoms, liberties, and protections.