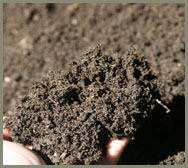 In 1985, a group of agricultural scientists set out to evaluate the mineral content of primary farmers in the U.S.  The first stop was the Jolly Green Giant Farms in the San Joachim Valley in CA.  To their horror, the researchers found NO calcium or iron content in the soil of this prominent produce supplier.
Fast forwarding to today, the results certainly aren't any better. In fact, they are worse. How do you go from "zero content" to worse you might ask? Well, instead of having no valuable minerals in the soil, you have pesticides and other chemical poisons.  I'd say that's worse, wouldn't you?
Obviously, if something is in the soil, it's in our foods.  So, in the interest of becoming more medically prepared and in taking care of ourselves, warding off disease, what do we do? For many of us that answer is vitamin and mineral supplements.  But for the educated preparedness-minded person this so-called solution poses four problems.
Four Problems Solved by Sprouting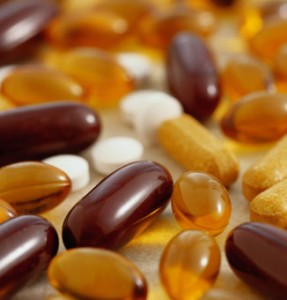 1)      Synthetics: I recently attended a medical lecture in which the doctor claimed that nearly all of the capsules for vitamins and minerals we take are synthetics which are rejected by our bodies. While they are able to leave a trace signature on our cellular make-up, paying for them is like buying an entire car but only taking home the steering wheel, for all of the good they do.  We are better off getting our nutrients in a food or colloidal form and are definitely better off getting it naturally. The primary reason being that synergistic nutrients which come with perfect formulation in the foods that God has made, are easily absorbed into our bodies.  You'll hear many doctors tell arthritis patients to get more calcium, but in order to do that they have to take other supplements such as Vitamin D, in order for the calcium to be absorbed.  In the case of foods such as broccoli, which is a good source of calcium, it comes complete with all of the other nutrients so that our bodies can actually absorb those foods. Uh, but all of this is a moot point given the soil testing results which continue to show poor nutritional value in our nation.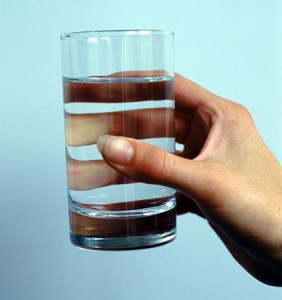 2)      Water: The other problem is our water intake. Clean water is absolutely necessary to transport the nutrients in our blood and to our vital organs such as the brain, heart, liver, and kidneys.  And yet you will rarely see the "Directions for use" on a bottle of vitamins to encourage increasing the amounts of water one takes for ideal cell penetration of nutrients. So, without water, even the best of nutrients do nothing but pass through our bodies and make deposits in our sewage system.
3)      Expense: The average cost increase for organic produce products which are grown in nutrient rich soil is 50-70% more than non-organic products. That's pretty steep in any economy, let alone a struggling one with record high unemployment rates.  When hard times hit U.S. families, skimping at the dinner table is one of the first cuts made to the family budget. Vitamins and other nutritional supplements is $10 billion dollar a year business, and this only takes into consideration the mainstream vitamin resources.  So, a desire to be healthy requires a financial sacrifice to most Americans, or some extensive work in growing their own.  The problem is, less than 5% of American families actually have the necessary land to grow a garden sufficient for their family, and even less than that actually have the know-how to make it a nutrient rich garden.
4)      Accessibility: That brings us to our last obstacle—access.  While farmer's markets are sprouting up all over the nation during the summer season, it still leaves a void in a healthy diet the rest of the year—even if one was willing to splurge for the more nutrient dense products. For a preparedness minded person, this is an uncomfortable reality.
Sprouting is the Solution!
So, is there a solution? You bet, and it's easy, affordable, accessible, and requires very, very little space—even the dwellers of a tiny studio apartment could provide for critical vitamins, nutrients, and proteins for themselves with no more space requirement than 12 inch square space. The answer is called sprouting folks. And to this proud Prepper, it's a God-send.
If I only had a couple hundred dollars to use on my food preparedness efforts this year, I would spend it all on sprouts. I'd purchase a variety of sprouts such as mung bean, broccoli, lentil, wheat, radish, and so on.  Why? Because if I had to, I could live on sprouts and water for a very, very long time, and still provide my body with the critical, absorbable, nutrients that it needs. At the very least, I can use sprouts in lieu of vitamin and mineral pills. This is why sprouts are such a key part of my preparedness pantry today.
Remember, you can sprout just about any seed, nut, grain, or legume and when you do so you will compound the nutritional value by anywhere between 500-600%!  More importantly, because it's natural nutrition, it will fully penetrate the cell walls and even help oxygenate each cell about 5-10%, depending on which sprouts you choose.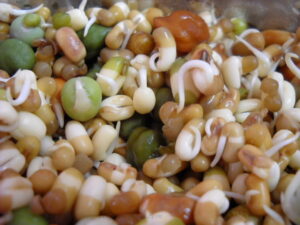 Contrary to some myths, sprouts do not require sunshine. All they need is water and time, usually no more than 2-5 days, again, depending on the sprout.  As an "emergency nutrition" scenario, supposing that you don't have a couple of days, if you were to simply soak your nut, seeds, grains, or legumes in water for 30 minutes, you will have activated the nutritious enzymes to the point that you will have as much as a 120% increase in nutrition!
Basically, seeds etc. are alive—so long as they haven't been killed due to a lack of oxygen, an abundance of heat, or mold. When you add water to them, it causes the inherent enzymes to activate and come alive, thus feeding you with ideal nutrition that your body craves!  Even better, if you store your sprouts in a cool, dry place, you will be able to keep them alive for decades, whereas I have yet to find a way to keep bottled vitamins—particularly the synthetics—good for much longer than a year past their expiration date.  To me, this caused a small amount of concern since I recognize the value of nutrients to one's body, and like many of you, I make use of freeze-dried or dehydrated products on a regular basis. While I can get some nutrition in this manner, it's simply not enough to ward off disease, let alone to treat illnesses.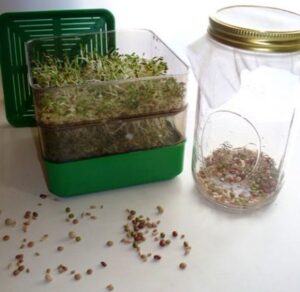 Just so you know, the Chinese used sprouts for centuries as medicine.  I have done the same over the last couple of years to treat a cold, or fatigue, or an overwhelming sweet tooth. Just pop a handful of sprouts into my mouth and I know that I'm getting my "pro-biotics" for the day.  I also put sprouts in soups and casseroles just before serving so as not to cook out all of the nutritional benefits. And of course, I love the sprouts on salads and sandwiches.  Sometimes, I'll just much on a bowl of mung bean or garbanzo bean or almond sprouts.  Even "nervous eating" is satisfied with this strategy.
Don't worry folks. Sprouting is really, really easy to do. I have always had not so great results with my gardening efforts, but sprouting has proven to be no problem for me. I just recommend that you start out with organic, non-GMO sprouts.  I also recommend you using some tools to make your sprouting easy and foolproof—tools such as the Kitchen Sprouter, or even mimicking the benefits of a Kitchen Sprouter by using stacking square buckets so that you can grow enough to feed your whole family.
I recommend that you have 15 pounds of "veggie" type sprouts for each adult family member for a year of quality nutritional supplement preparation, and 5-6 pounds of the more protein-oriented sprouts for each adult for one year as well. These two ratios should easily provide you with ample daily servings.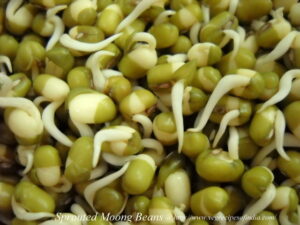 So, that's my easy solution for quality nutrition each day of the year. If you do an internet search you will find tons of information on which sprouts have what calories and proteins, etc.  It's a fun world out there. Enjoy!
Author's Note: For those of you who would like to take advantage of a "sprouting sale" Five Star Preparedness' September group buy is sprouts. I know it's been going on for a while, but there are still some days left in Sept in which you could take care of your sprout needs through group buy pricing. To check out their special, just go to www.fivestarpreparedness.com/groupbuy Oh, and they also have the Kitchen Sprouter that I love to use, cause it allows me to make several different sprouts all at the same time and with very little babysitting.
© 2019 Of COURSE this post is Copyright Protected by Preparedness Pro. All Rights Reserved. NO portion of this article may be reposted, printed, copied, disbursed, etc. without first receiving written permission by the author. This content may be printed for personal use only. (Then again, laws are only as good as the people who keep them.) Preparedness Pro will pursue all violations of these rights just as vigorously as she does any of her other freedoms, liberties, and protections.