Here are few more of some of my favorite "pantry recipes", adjusted to be make with freeze-dried products, powdered milk, etc. You can make them with fresh or pre-packaged products. Regardless, they will turn out yummy! Enjoy!
Yummy Lentil Soup
2 C. Lentils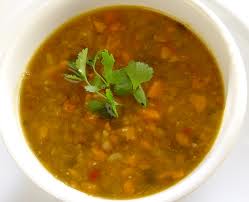 ¼ C. dry parsley
2 T. dried chopped onion
salt to taste
1 T. Garlic
6 C. water or broth of your choice
3 strips of uncooked bacon or ½ cup of bacon bits or canned ham bits
Put all ingredients in a large uncovered pan. Cook for about 1 hour or until lentils are tender. This can also be cooked in a pressure cooker in about 20-25 minutes. YUMMY
Spanish Rice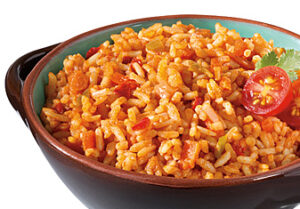 ½ cup of freeze dried bell peppers or 1 fresh bell pepper, chopped
½ cup of  freeze-dried onions or 1 fresh medium onion, chopped
Sauté in a  large skillet  with oil or butter. Add 1 C of brown or white rice, 1 can of corn, salt to taste, and two 8 ounce cans of tomato sauce and two cans of water or chicken broth. Cook slightly covered for 45 minutes.
Orange Cranberry Glaze/Sauce
This is great to put directly on your cooked turkey instead of gravy or you can put it on the turkey the last few minutes it's cooking, as a glaze.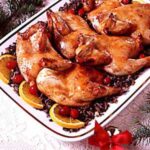 ½ cup of orange juice concentrate
½ cup of whole cranberry sauce
1 teaspoon of ground coriander
½ teaspoon of ground nutmeg
A dash of salt and pepper
Warm in a small pot until it comes to a boil. Then remove from heat and use as intended.
Curried Squash and Pear Bisque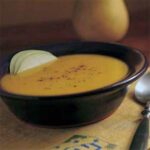 1 butternut squash (about 2 and ¾ lbs.)
1 tablespoon of butter
2 cups of peeled and chopped Bartlett pears-@ 1lb.
1 ½ cups thinly sliced onions
2 1/3 cup water
1 cup of nectar (I prefer mango nectar)
1 cans of vegetable broth
2 ½ teaspoons of curry powder
½ teaspoon salt
1/8 teaspoon of black pepper
½ cup half and half
1 small Bartlett pear, cored and thinly sliced.
Preheat oven to 375 degrees. Cut squash lengthwise; discard seeds and membrane. Place squash halves, cut side down, on a baking sheet. Bake at 375 for 45 minutes or until tender. Cool. Peel squash and then mash the remaining pulp.  Set aside 3 ½ cups of the pulp and reserve remaining for another use.
Melt butter in a large Dutch oven pot over medium-high heat. Add squash pulp, water, nectar, broth, curry, salt and black pepper. Bring to a boil and partially cover the pot. Reduce heat and simmer 40 minutes. Place the reserved squash pulp in a blender and process until smooth. Add it to pot and then add the half and half. Cook over low heat for 3 minutes. Ladle soup into bowls and garnish with the pear slices. (Serves 8)
Yummy Vegetarian Chili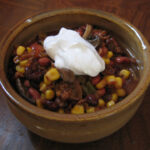 1 large onion, chopped
3 Tablespoons of diced green chilies
1 clove garlic, mashed
2 teaspoons of chili powder
1 Tablespoon of peanut oil
1 teaspoon of cumin
4 cups of sliced mushrooms (about 1 pound)
1/2 teaspoon salt
2 cups of sliced celery
½ teaspoon of sugar
2 15-ounce cans of red kidney beans
1 16-ounce can of stewed tomatoes, undrained
1 15-ounce can of tomato sauce
In a large saucepan sauté onion and garlic in oil until onion is soft. Stir in mushrooms, celery and carrots; sauté 1 minute. Add remaining ingredients. Cover and simmer 45 minutes. Uncover; simmer 10 minutes longer. Stir occasionally while cooking. Serves 6-8. (I like to add 1-2 cups of diced zucchini tool)
To see our upcoming event schedule, click here
Check out our inhome-course programs
Subscribe to Preparedness Pro today and never miss a thing!
For any questions or comments on this article, please leave a comment on the blog site so that everyone can benefit!
Copyright Protected 2009, Preparedness Pro and Kellene. All Rights Reserved. No portion of any content on this site may be duplicated, transferred, copied, or published without written permission from the author. However, you are welcome to provide a link to the content on your site or in your written works.
© 2019 Of COURSE this post is Copyright Protected by Preparedness Pro. All Rights Reserved. NO portion of this article may be reposted, printed, copied, disbursed, etc. without first receiving written permission by the author. This content may be printed for personal use only. (Then again, laws are only as good as the people who keep them.) Preparedness Pro will pursue all violations of these rights just as vigorously as she does any of her other freedoms, liberties, and protections.