Do you get frustrated at times with people you care about looking at you like you're a couple slices short of a loaf?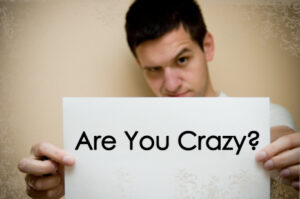 Would you like to be more successful in helping your fellowmen become more self-reliant?  Then read on with an open mind and heart because I've got some "tough love" to pass on to you; but I do so knowing that if you take to heart my suggestions two great consequences will come about 1) You'll become more sure and competent in your own preparedness efforts, thus providing you with a greater abundance of peace and 2) You'll fare much better in convincing others to step up their self-reliance efforts. Surely no one would turn away such perks, would they?
Jim Rohn, one of my favorite authors puts it like this, "If you want more, you've got to BE more."  If you want more success in your own pursuit of self-reliance AND in helping your loved ones get there too, then you've got to kick up your efforts, take this preparedness stuff more seriously, and stop providing the naysayers with evidence that you're a wacko. I'd say that this advice applies even to the most intelligent and diligent of preppers.  We all can do better about mastering our self-reliance efforts and if we do, we'll not only find our own lives influenced for the good, but we'll find ourselves a more credible influence for the benefit of others.
The two most powerful weapons that any terrorists have at their disposal have nothing to do with the sharpness of a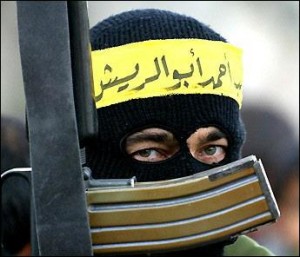 blade, the caliber of a bullet, or the impact of their explosives. Instead, it's fear. Fear is their greatest leverage. Their second greatest weapon they have to use against us is distraction. One of the first rules I ever taught a new sales trainee was that "whoever is more committed, wins. If you're more committed to making the sale than they are in turning you down, then you're leaving with a check."  Well, the same goes for those who would tear down in our efforts of self-reliance.  Take the radical division of Muslims as an example.  They pray faithfully several times of the day, without fail. There's no distraction for them in this devotion. It doesn't matter if they are hiking, giving a sales presentation, or at a black tie function; they will stop what they are doing and pray facing the direction of Mecca several times a day at a specific time without fail.  Additionally, they are educated from a very young age the rewards of dying. Death does not frighten them. They look at death as a relief of their trials and also with the view that their eternal bliss with 72 virgins is only a simple step away—death while fighting in the name of Allah is preferable. Convenience plays no role in this commitment, neither does someone pointing at them laughing and calling them crazy.  Fear and distraction have very little place in their world.
Now, let's look at ourselves by comparison.
How many times are you provided with a link to a video, or sent the e-mail message that claims that apocalyptic danger,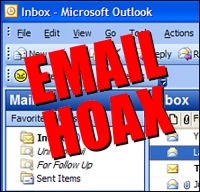 collapse, catastrophe, or disaster is right around the corner because a truck driver friend of my cousin said she saw XYZ, so share it with everyone you know. You can even verify it with Snopes."
Come on. You know what I'm talking about. In fact, I received one of these e-mails just the other day even claiming that "Snopes verfies this."  And you want to know what? Even though I wouldn't use Snopes to verify my own birthday  it never ceases to amaze me that I can receive these kinds of e-mails only to find that, in fact, Snopes even says it's a bunch of hooey! And yet for some reason dozens and dozens of folks have sent this e-mail around and never even bothered to confirm that at least the proclamations of Snopes' endorsement of the matter was accurate. Forwarding or contributing to the dissemination of fear-inducing information only accomplishes the destruction of the strongest asset we all have—peace. And it also distracts us from our focus—self-reliance. If we want more peace and more focus in our preparedness efforts, then we need to stop playing the literal role of the Devil's Advocate and stop spreading fear and distraction around to others. If we want to be standing when all of the dust settles, then we need to be just as committed to such a cause as our enemies. (Why in the world would anyone want to play the devils' advocate? Doesn't he have enough advocates?)
So what can you do to strengthen your greatest asset of peace? First and foremost, get informed. Verify important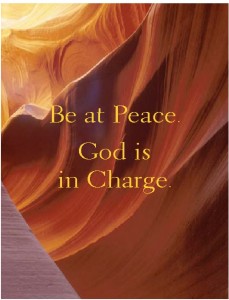 matters before you act on it, either spiritually or physically or both.  Don't allow yourself to share information that starts with "I've heard that" or "I've read somewhere" or "some lady told me" etc.  Take the time and commitment to know your stuff for yourself.
Secondly, when someone sends you a YouTube link like this:
think for yourselves. I don't doubt the sincerity of the person trying to sound a warning bell. But without me knowing verifiable information, personally knowing the source who's conveying the information, etc., I don't usually give it much stock other than an "Interesting." What makes this "interesting" to me is that it gives me more hypothetical situations to mentally entertain and thus more counter-moves to create. But until I have something more verifiable, that's all these kinds of things are to me.
I can't tell you how many things I have filed in the "interesting" category. Then again, there are an awful lot of bits of information which started out as "interesting" but were later corroborated by a great deal of congruent information, changing it from "interesting" to "reality" or "strong probability." That only happens though when I can verify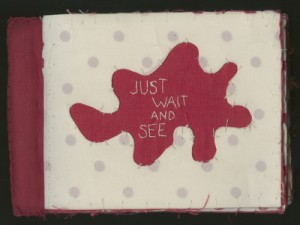 something from all angles. Sometimes I'll share that kind of information with others, but only so that they can view it, make a "gut check" evaluation, run through mental possibilities and countermoves for themselves, and also file it away with the intent of "wait and see." When it comes to something like this, just file it away as a "possibility" and then if you hear more chatter of this type down the road, from sources that you can verify, then and only then, put any stock into it. If you think it has any merit, then "file it" away mentally in its own "file" with other similar claims or topics. Once you start seeing that file get bigger and bigger, then perhaps you'll want to do some more research on the matter to give it credence.  When I see such a video, I may only see it as "interesting" from the standpoint that it might support information which I've already filed. When or if I have the credence I need to be viable, then I will share it clearly, with details (none of this "I'm not going to share the name of…" garbage), and specifics. When you can communicate on a topic in that manner, then you get attention—the good kind of attention and you actually have a shot at being influential to the persons you care about.
Next, when something confronts your present way of thinking or viewing your circumstances, discipline yourself to stop and take an assessment of the situation. Ask yourself "is this simply distracting me from what I know is important or is it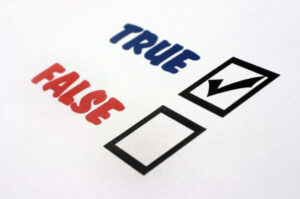 something that needs my attention?"  Your "gut check" will answer that question just fine and the better you are at strengthening your spiritual awareness, the less likely you are to be deceived. Go ahead and apply some good old fashioned logic to the situation. For example, on the YouTube video the gal says all kinds of vanilla phrases such as "we got a report in from someone." Who's the someone? Who in the heck are YOU that we should trust you?  If you're info is accurate then why in the world won't you give us specific names such as which company has typically been doing the deliveries? Etc. Personally, I filed this video in my mental "F.E.M.A. Activity file" because I have been hearing an awful lot of it lately—but not enough for me to write a well researched article on it. Until that time, it simply remains in the "interesting" category, flaws and all.
Next, if you focus on peaceful preparedness efforts, then you will not easily be swayed by the distracting magic tricks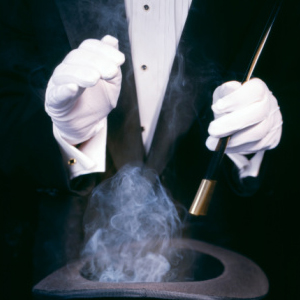 that come your way. Take this YouTube video as an example, once again. Sure, I'm going to ask myself "What if there really is something going awry?" If you've been diligent in your self-reliance efforts then such a foreboding message won't bring out fear, rather it will shore up your peace because you will know that you've done all you could do to be prepared for something such as this. Remember, prepare for the worst and let God take care of the rest." If you intercept such a message and find yourself woefully unprepared for a tough time, then the only answer that will get you anywhere is for you to move forward in a peaceful, focused manner anyway.  Driving to the store or gas station with panic, suspicion, betrayal, or fear will do you little good because when all is said and done, the devil deserts his own. He can do you no good when things get tough because he's too busy making things tough for other people. Instead you need to stay committed to focused and peaceful efforts.
Most importantly of all, if anything like this is viewed or read by a person who's been diligent in their preparedness efforts, then it shouldn't bring up feelings of panic. If it does, it's a good indicator you need to shore up the first two Principles of Preparedness, Spiritual Preparedness and Mental Preparedness. The ideal response scenario you want to have when you're exposed to stuff like this (whether it's on the evening news, in your e-mail, or delivered to your mailbox) is to be a simple, peaceful one; and in control like Chuck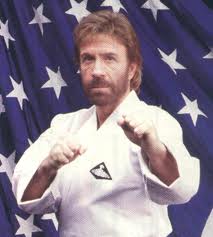 Norris would be if he was entering a martial arts competition against all of the Miss USA contestants. Yea. Don't worry.  You've got this…
As I shared previously, there is honor in preparedness, but there is also responsibility. If preparedness minded people don't want to be viewed as crazy then perhaps they should stop buying into all of the crazy stuff that is circulated for no other purpose than to make us look crazy and unreliable.  With honor comes responsibility. And I believe that if we are smart enough to look out for the well-being of our family and friends, then we need to have that same mindset impacting the way we dispense information as well. Truly, we can do better. And the response when we do better and take pride in our reputations is that we then become a viable resource of information. There's nothing disloyal in double-checking information. Even if it comes from a friend or family member you respect, we still have the right and even are encouraged to confirm things for ourselves. Even God himself doesn't expect us to just take what He says hook, line, and sinker just because someone who's in a position of influence says so.
I believe firmly that we all have a right to know the truth and that we have a responsibility to seek out that truth—be anxiously engaged in doing so—and to share such truths with others, but more importantly is that we all have the responsibility to share truth, and only truth. Part of the reason why our friends and family think we're crazy is because of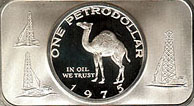 how amateur and gullible we come across when crazy and unfounded information is dispensed. When information or beliefs are shared, they've got to be dispensed  plausibly, with supplemental information.  No matter how passionate a prepper is, they'll never convince someone that a financial collapse is imminent if we can't likewise explain to them the factual evidence which backs up that assertion-such as the threat against the Petrodollar, China and Russia positioning themselves to dump the U.S. dollar, the lack of an M-3 report from the Federal Reserve, the quote by Bernanke which shed light on the reality of such an event, etc. etc. etc. My point being that we all have the responsibility to seek out truth and verify it. And then we have the responsibility of sharing that truth just as expertly as Michelangelo would on the topic of sculpting. (You do know he was a sculptor first and foremost and the Sistine Chapel was actually his first commissioned painting project, right?)
Just remember if "they" can get us distracted then they conquer our most valuable asset—peace! That's one asset that we can never have enough of.