You've not doubt heard the saying "Prepare for the worst, hope for the best."  You could say that I live by this particular motto in my preparedness efforts. However, today I'm going to discuss with you a topic that I have never seen addressed in a preparedness venue—preparing for THE worst.  What is the "the worst?"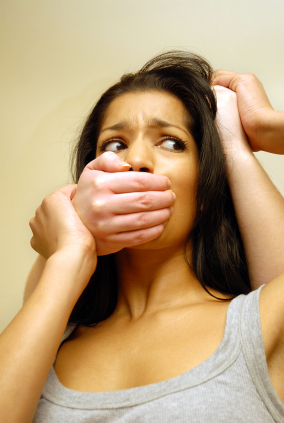 More than 200,000 American women every year—in a time of relative calm, comfort, and civil order—are raped. Yet, in every crisis scenario which has EVER occurred in our nation's history in the last 70 years—such as hurricanes, earthquakes, financial collapse, etc—the numbers of rape reports increase substantially amidst the darkness of tragedy.  So, my question for you today is, what are you doing now to PREPARE to defend against THE Worst in your everyday life as well as during a time of great struggle?
Rape is a disgusting and horrifying crime, and to most women, their greatest nightmare. The very thought of the word repulses most. According to FBI records, more than 90,000 attacks are reported every year in the U.S. That number pales in comparison to what's really happening. The U.S. Department of Justice estimates that more than 300,000 women are forced to survive a rape each year.  But according to other studies, less than one in three women reports their real-life nightmare to police or other authorities. As such it is believed that one in five women in the U.S. today, under the age of 26 will be raped. I share this tidbit of information to you only for the purpose of getting you, my dear readers, to begin to comprehend the reality of this dark side of human tragedy because only when we understand the reality of this particular criminal event can we begin to prepare against it—in defense of it.
It pains me to even feel like I have to address this topic. But over the last 2 years I've had several conversations with women, their husbands, their children etc. which lead me to believe that there is an alarming amount of naïveté among good families who are trying their best to prepare for tougher times. Let's get real here for just a moment, even if you don't believe that this horrific event can happen to yourself or someone you love dearly right now, you must believe it is possible amidst a more challenging time.  Yes, desperation breeds horrors—horrors that most women never want to think about.  Do you recall the litany of nightmare stories which occurred during hurricane Katrina? The single location of the Louisiana Superdome became a carnival land for deranged and disconnected males, committing rape against women, elderly, and even children as young as 10 years of age.  Later, as refugees migrated to the Houston Astrodome, the same grotesque acts occurred, along with beatings, theft, and other acts in defiance of human decency.  Clearly, we don't live in Disneyland, Folks, and it certainly will NOT get better during a crisis. It WILL get worse. So, what are you doing to prepare for it?
Ladies, we've got to stop assuming that someone else will be there to defend us against such an act.  For those of us who feel sufficiently connected to a knight in shining armor, understand that during a time of crisis that knight is likely to be off fighting known dragons elsewhere in the form of filling sand bags, foraging for food, being a sentinel to a larger perimeter.  Even the imaginative minds of cartoon crime fighters have never tried to create a super hero that could be in all places at all times, so why do so many of my female and MALE friends believe that they will "be there" to defend against such a horrific occasion? The possibility of your husband, boyfriend, father, or some other protector being present at "just the right time" when such an attack is thrust upon you is minimal even in today's relative social climate.  It is much less likely in a strained social environment. As such, women (young and old) must educate themselves (mentally and physically) as to how to defend and PREVENT such instances. No nonsense mental and physical education such as that taught by Women of Caliber, is critical to your everyday survival.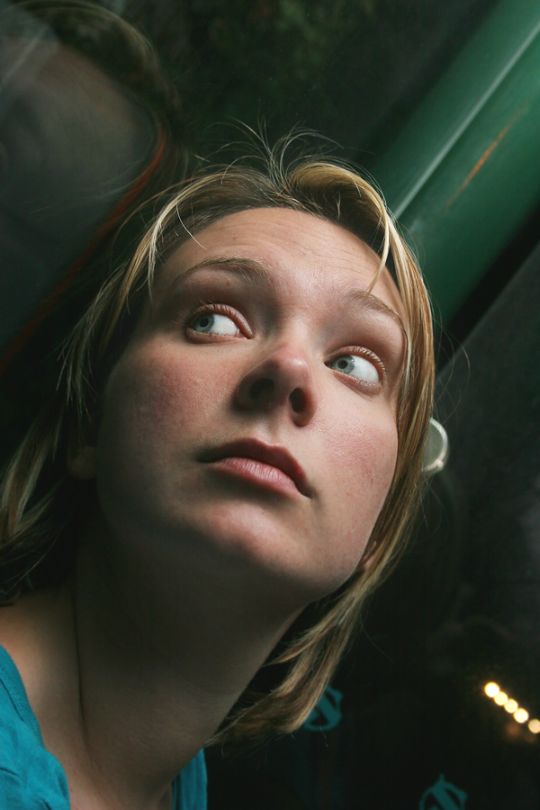 Ladies, rape is not just a brutal sexual act that you bravely endure, nor is it just about the physical assault that usually goes hand in hand. If you are lucky enough to physically survive such an event you will find yourself fighting an even darker enemy in the subsequent months and years. Victims of rape also find themselves continually abused by the psychological aftermath. Many woman survive the physical assault only to have their quality of life destroyed because of the emotional damage. Worse, is when these same women are raped who also are raising children.  Insecurity, fear, anger, and even self-loathing are often the "after shocks" which destroy the virtuous legacy a mother desired to pass on to her children.  A mother's projection of the pain she's endured will inevitably affect her children if she doesn't receive proper care following her attack.  And yet such care is not likely to exist in a time of great turmoil. So, me dear readers, we all have a choice to make. Will we prevent such an act from even coming into play in either ours or our loved one's  life, or will we risk "just crossing that bridge when we come to it" or deny that it even exists?
Gentlemen,—particularly those who have an aversion towards tools of "excessive force" and protection—are you willing to risk that such an event will never happen to your wives, daughters, or other loved ones so that you can remain inside your comfort zone? Most men do not want to even consider that such an event would ever happen to the women they care about—let alone whether or not they will be capable of coming to the rescue. As a result, too many men are ill-prepared in their own preparedness efforts against this dark story of society. Sadly, some are even non-supportive of their wives' efforts to take their own self-defense more seriously. I assure everyone who reads this that whatever comfort you have now by avoiding such a reality in your own immediate circle of relationships or more extended, will be insignificant the instant you painfully exclaim, "If only!"
The rampant criminal acts that took place during the Depression were not associated with obtaining food, money, or other vital need.  In an unsure world, deviant persons are likely to engage in ANY kind of an act which makes them feel like they are in control again.  This is why rape becomes so prevalent in a scenario of social tragedy. Ultimately, rape is about control.  This is why you hear of these same horrid acts in present-day Rwanda, Zimbabwe, Haiti, and S. Africa.  These nations are out of control.  Many of their mealtimes are full of nothing but desperation. Dark souls are being driven to establish some semblance of control into their lives.
Please understand that rape is not a crime of strangers.  Sixty-four percent of the time the woman is raped by a trusted companion! That's a particularly dangerous problem because the ripple effect brutalizes them once again at close range. Compounding the problem is that the woman frequently has deep emotional feelings and even sincere love for the attacker so the crime is never reported, opting instead to give the perpetrator another chance, allowing the nightmare to continue. The survivor sits alone in silence, darkness, and fear…unless…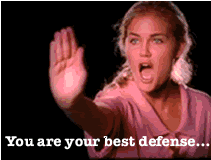 What if women, in particular, stopped relying on knights in shining armor to protect them from this heinous crime? What if, instead, women took their safety into their own hands by becoming fully informed and educated on how to recognize a looming rape occurrence and how to successfully thwart it?   A physical self-defense series.  A self-defense firearm training class.  All of these are ideal counter-measures to ensure that a woman never has to become a survivor and be left to simply dance to the present music that's played for them.  If a rape is fought back with skill and a pre-conditioned mind, then the survivor will be able to much better cope with the incident, leaving it behind with a sense of conquering evil rather than being trampled in its path. The same is true of the men in our lives who genuinely care about us.  If they hold the tools and the knowledge to prevent and fight back against a rape, then their lives also have the real peace that's necessary to survive a time of turmoil. And particularly in this case, there's a lot to be said for Peace in Preparedness.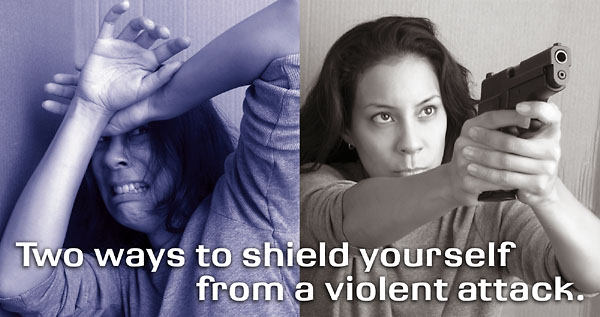 Lest anyone think that I'm simply agitating a problem without offering a solution, I am purposefully being incomplete in my assessment of solutions in this particular article. How a person elects to defend themselves is a very personal decision—one that must be made with conviction.  While I won't attempt to be secretive that I believe firmly in the effectiveness and even the necessity of using a firearm to defend against such occasions, I cannot project that same belief on others. But what I can do is to demonstrate the reality of the need for serious preparedness and hopefully aid in the education that's necessary to make an informed decision in this regard.  Too often I hear folks ignorantly believe that "protection" is only necessary for those who are not willing to share their goods and supplies. Today I'm sharing with you that that notion is a fallacy and I hope and pray that you will take this information today to heart—if not applicable for your own benefit, perhaps in your efforts to assist others in making this difficult but necessary decision. Ultimately I hope that I won't conjure up nightmares for you, rather you find yourselves recipients of the peace that comes with proper, realistic preparedness.
To see our upcoming event schedule, click here
Check out our in-home-course programs
Subscribe to Preparedness Pro today and never miss a thing!
For any questions or comments on this article, please leave a comment on the blog site so that everyone can benefit!
Copyright Protected 2010, Preparedness Pro and Kellene. All Rights Reserved. No portion of any content on this site may be duplicated, transferred, copied, or published without written permission from the author. However, you are welcome to provide a link to the content on your site or in your written works.
© 2019 Of COURSE this post is Copyright Protected by Preparedness Pro. All Rights Reserved. NO portion of this article may be reposted, printed, copied, disbursed, etc. without first receiving written permission by the author. This content may be printed for personal use only. (Then again, laws are only as good as the people who keep them.) Preparedness Pro will pursue all violations of these rights just as vigorously as she does any of her other freedoms, liberties, and protections.