On the radio show this past Saturday we did a "Best of" replay as it was my 12 year wedding anniversary so I took some time off.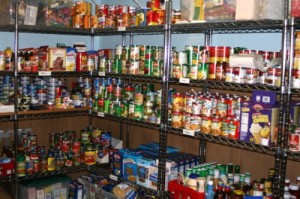 However, I don't believe that I ever provided you folks with the link for the show prior to that one which was on the topic of hoarding.  In this particular show I discussed the realities of so-called anti-hoarding laws, highlighted your rights and freedoms in this regard, and I also shared with you some ways that you can be more careful in keeping your preparedness information more private. Every once in a while I do a show in which I feel really good about it after I'm finished. This was one of those kinds of shows so I hope that you'll take the time to listen to it. Here's the link. Hoarding: PP blog radio show
We're nearing the end of the 6 months of opportunity to purchase butter, other dairy products, and meats at a reasonable cost before we start seeing the retail prices in these categories begin to skyrocket. So be sure that you keep an eye out for any specials on these items and take advantage of them now astheir "discount prices" in the future are not apt to be too spectacular.  I'm not able to get precise information as to whether or not the retailers are aware of this anticipated jump. So I have no idea if it's going to take them by surprise and thus cause them to price things in a knee jerk reaction when it happens or if they are trying to gradually expose their customers to it by incremental increases now in anticipation of hard to swallow pricing later.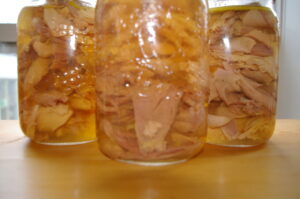 Remember, canning meat is one of the easiest things to do.  Just put it raw in clean jars, add some water, pop the lids on, and then put them in the pressure canner as per the manufacturer instructions. I've done a blow by blow article on canning meats here. Yes, You Can Can Meat!
By the way, I'm actually a bit surprised at how well my first-time-ever garden is doing! I'm using the Mittleider Gardening Method as much as possible and I can totally understand why it's so popular! I'm so excited for the pink and yellow tomatoes that are going to be popping up as well as my big red  "Mortgage Saver" tomatoes.  I feel like a kid a couple weeks before Christmas as I watch these babies grow! If nothing else, feeding the garden weekly with the Mittleider Gardening suggested blend has been helpful.  I have a goal to show the blue squash, the pink tomatoes and the Chinese beans at the state fair this year. I don't care whether or not a judge likes my produce. I've simply set a goal to enter; so not matter what, that's what I'm going to do.  I'll take pictures and post them in a couple of weeks.
Just as a reminder, I will definitely be going to central Ohio. I'll be presenting a regional fireside on the topic "The Sacred Nature of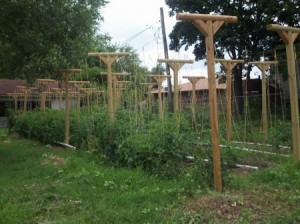 Preparedness" on the 10th of July at 7:00 p.m. While it will be held in a LDS/Mormon church, it's open to everyone. I'll be addressing the Spiritual Principle of Preparedness, more specifically we'll be exploring a great deal of the Old Testament, as it sheds a great deal of light on the greater purpose of our self-reliance efforts than just the typical "food storage".  It's actually quite fascinating to see just how much the Old Testament has to teach us on that level. Most people just spout the typical "it wasn't' raining when Noah built the ark" kind of stuff from the Old Testament, but we'll be looking a lot at Moses and his dealing with the House of Israel as well as Joseph of Egypt and how clearly these two instances apply to us today and help us understand the big picture in our preparedness efforts.
I have to say, though I teach a lot of classes which I really enjoy and have fun doing, this is my absolute favorite one to present. It's so fun seeing the light bulb go off in people's mind and to provide a fresh look at preparedness that people aren't expecting. I love it! And I love the opportunity to discuss the first Principle of Preparedness. Though it's the most important in prioritization, I'm rarely in the proper circumstances or environment to get into greater detail in that regard.  I personally invite you to come and join us. So far it looks like it will be a well-attended event. I'm hearing from a lot of folks who are coming from all areas of Ohio and even Michigan and Kentucky. If you come, be sure to bring your scriptures and, as it will be held in a chapel, Sunday dress is recommended.
Last but not least, some of you are getting into the spirit of winning this month's Preparedness Pro Giveaway! Way to go! The more you comment on the blog or on Facebook (or both) the better your chances of winning are! Keep it up! And by the way I love it when you guys post links to articles and such that might be of interest to other readers. I can't possibly put it all up there with my day, so I love the community effort! Thanks for that!
TTFN (That's Tigger speak for "ta ta for now")
© 2019 Of COURSE this post is Copyright Protected by Preparedness Pro. All Rights Reserved. NO portion of this article may be reposted, printed, copied, disbursed, etc. without first receiving written permission by the author. This content may be printed for personal use only. (Then again, laws are only as good as the people who keep them.) Preparedness Pro will pursue all violations of these rights just as vigorously as she does any of her other freedoms, liberties, and protections.