Preparedness Pro Update
Hey everyone! Apparently I've been falling asleep at the wheel when it comes to keeping our readers here updated on what's happening in the world of Preparedness Pro. So each Saturday I'm going to make myself sit down and jot the updates. Here they are...
For starters, due to the increasing demand for my time writing and teaching, I've made the

hard decision to scale back on some things that were also important to me, but simply couldn't be justified any longer. One of which is doing TWO radio shows weekly which require about 6 hours each in preparation, plus the air time. So instead of doing two shows weekly, I've going to scale back to just the one show on Saturday mornings. So be sure to tune in to those—if not live, at least check out the archives.
Next, I'm not sure you're all aware of this, but I'm always posting up-to-date information on the Facebook page for Preparedness Pro. If you haven't found us yet on Facebook, you should, as I'm able to disseminate information that's more time-sensitive than what I might be writing about on the blog.  I realize that there's a lot of problems with Facebook, and I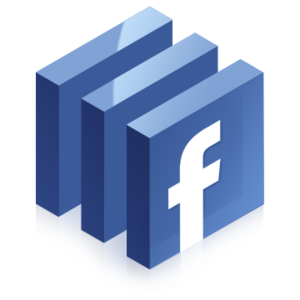 hope you understand that I'm all about keeping some things very private. But there's also a lot of good to being on there as well. You can rub elbows with other like-minded folks in the world of self-reliance and preparedness.  So, if your on Facebook but haven't "liked" us already, please do so. And by all means, don't hesitate to "friend me" personally as well.
If you're not on Facebook, I recommend that you get on if for no other purpose than to take advantage of the vast amount of educations resources that are on there. For example, chances are your state's Prepper Network has a group page on there. You can also get up to the minute information from some of your favorite couponing sites (an important task if you rely on printed coupons at all.) I stay away from the garbage stuff on FB such as playing mindless games which waste time, getting caught up in all of the relationship drama; and I simply use it as a tool for good in my life. To register and start your own account, just go to www.facebook.com and follow the directions of how to set up your own profile. (Oh, and by the way, make sure you set up your privacy settings to as strict public access as possible—or at least don't post anything on there that you would mind the CIA or your mother knowing. *grin*)
Lastly, we are still going strong with the monthly giveaways. We do this via drawings and every time you make a comment on the blog or on Facebook, you are entered into the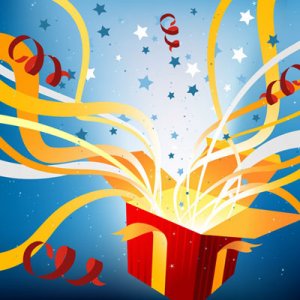 drawing. So the more comments you post, the better your chances at winning the drawing for the month. Last month one of our frequent readers won the Deluxe Dairy Making Kit in which she'll get to make 30 different kinds of cheeses as well as 40 other kinds of dairy beverages and other products. This month we're giving away 3 pounds of powdered molasses! I love, love, love this stuff a LOT. And I'm sure some lucky person will too. So comment, comment, comment. We do the drawing at the first of the new month with the cutoff being the last day of the month to enter to win that month's prize.
Also, I've had a lot of folks e-mailing me or posting questions in which the answers are readily available elsewhere on the blog already.  So, if you don't hear back from me on a question, it's either because it's already available to your self-reliant self on the blog or I'm out of pocket where the internet in concerned.  Vicky, my assistant, has even posted some suggestions for you to help you refine your search results. She's also gone through every single article, updated the tags for each one and also created brief lead-ins so that you can get an idea as to whether or not the article that comes up in your search is actually one that's beneficial for you.
Lastly, I'm going to be doing a Preparedness Pro class as well as a fireside in Central Ohio the week after Independence Day.  (Independence Day is when I miss my family and home state the most--so I thought I'd make the most of a trip out there.) So for those of you who are in that area, keep that in mind.  I may also alter my schedule in such a way so that I can stop over in Kansas City and do the same there as well.  So stay tuned for details.
May you always, always have peace in your preparedness efforts regardless of the volume of the gloom and doom messages that are out there.  Take care!
See our upcoming event schedule
Check out our in-home-educational programs
Subscribe to Preparedness Pro today and never miss a thing
For any questions or comments on this article, please leave a comment on the blog site so that everyone can benefit!
Copyright Protected 2011, Preparedness Pro and Kellene. All Rights Reserved. No portion of any content on this site may be duplicated, transferred, copied, or published without written permission from the author. However, you are welcome to provide a link to the content on your site or in your written works.
© 2019 Of COURSE this post is Copyright Protected by Preparedness Pro. All Rights Reserved. NO portion of this article may be reposted, printed, copied, disbursed, etc. without first receiving written permission by the author. This content may be printed for personal use only. (Then again, laws are only as good as the people who keep them.) Preparedness Pro will pursue all violations of these rights just as vigorously as she does any of her other freedoms, liberties, and protections.