I'd like to share just a little bit of perspective that I thought of while watching the events in Joplin unfold over the past couple of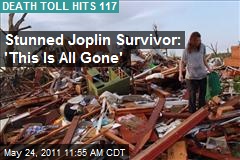 weeks. I have to admit, I read everything that was printed on the subject, listened to many radio interviews, watched YouTube videos and viewed many pictures which reflected the unfathomable loss that the people of Joplin suffered so suddenly.  Doing so taught me a few things, reinforced lessons which I had already learned and gave a face and a realistic purpose to much of the preparedness efforts I practice today.
For starters, as I heard countless stories of folks who were taking supplies to the survivors I realized that all that I have accumulated over the years in terms of first-aid and basic hygiene supplies would be completely wiped out with just one similar occurrence in my community.  Here I was thinking that I was superwoman or something when it came to these kinds of supplies, but seeing a possible scenario in which those items would come in handy made me realize that I can still continue in my efforts and still be of benefit to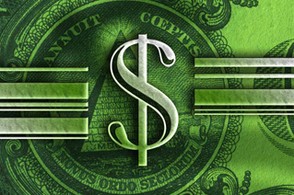 others should the situation ever arise.  This means more couponing and shopping for those items. While free baby wipes, diapers, toothpaste, toothbrushes, deodorants, soap and shampoo may seem a bit silly to some, my faith that such efforts may be needed some day have been reinforced through this series of events.
Having been a bit under the weather the past couple of weeks, watching the Joplin scenario play out makes me that much more determined to be as proactive as I can in reclaiming my long-term health. If I can help it, I don't want to be one of those persons who have to be rescued. I want to be able to do the rescuing!  Being proactive is typically a much safer position from which to function rather than being at the mercy of others.
There's not a single item in the world that can replace the need for Spiritual Preparedness.  It not only helps us differentiate between truth and fiction, but it also helps us to stand upright in the face of adversity and grief. It helps us make sense of the chaos around us and see it in it's proper perspective.  If I had survived the tornadoes, I think I might just go insane if I wasn't nurtured by my belief system and faith.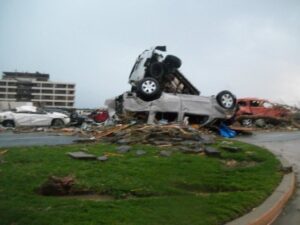 I listened intently as I heard a story of survivors who had actually been sucked up into the tornado at one point while in their car, and then released from its vortex as it their car was thrown against a thick tree.  They spoke of what was going through their minds during this time and how they were planning their next potential move towards safety.  There's a lot to be said of the person who possesses the mental fortitude to keep pressing on in spite of the visible circumstances around them.  I'm positive that the mentally strong can live off of less food and water in a crisis than the mentally mushy individual. Such a belief has been upheld by survivors and scientists alike.
The last lesson that I wanted to share is that I think the tornadoes that have ripped through various parts of our nation are proof that none of us can really sit back and say "Why bother to prepare? It won't happen to me."  I'm sure that the folks in Massachusetts and California were quite surprised that they would have to endure something as rare as a tornado. Things are getting crazy. Even 150 years of history is not sufficient to "prove" that a scenario will "never happen".  But hundreds, and even thousands of years have proven that those who take responsibility for their own welfare today will survive the curveballs of tomorrow quite well.
© 2019 Of COURSE this post is Copyright Protected by Preparedness Pro. All Rights Reserved. NO portion of this article may be reposted, printed, copied, disbursed, etc. without first receiving written permission by the author. This content may be printed for personal use only. (Then again, laws are only as good as the people who keep them.) Preparedness Pro will pursue all violations of these rights just as vigorously as she does any of her other freedoms, liberties, and protections.