I have to admit that when I read today's comments about the state of the economy by Federal Reserve Chairman, Ben Bernanke, I was shocked that the article would be so truthful.  Yes, finally a news article that was based on facts rather than political agenda.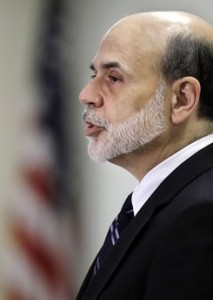 The article today actually admits that the Federal Reserve will have to "print money" in order to purchase Treasury Bonds from the U.S. as well as conceding that such an act would cause an even greater strain on the tanking value of the dollar.
See the article here:
I recommend reading this article very carefully and then comparing it to what I've been sharing with you readers for some time now.
A) The Federal Reserve is NOT a U.S. Government entity--otherwise it would simply be buying bonds from itself.
B) Purchasing the bonds will result in serious inflation; dare I say undeniable  HYPER inflation?
C) Unemployment has been, and will continue, to be painful in our nation for some time. Here's one aspect that I find incredibly interesting about the unemployment statistics. It seems like the powers that be are going way out of their way to ensure that the unemployment numbers don't get portrayed as being in the double-digits for our nation.  The reason being is that the last time our nation's employment numbers were double digits  it was accompanied by that well known era known as The Great Depression. In fact, with The Great Depression beginning in 1933 (depending on which event you view as having triggered it) unemployment didn't finally get below 10% until the U.S. got involved in World War II.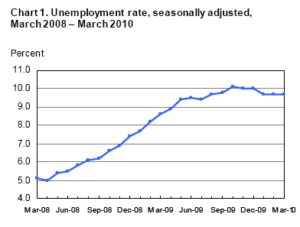 The interesting aspect to note though is that the unemployment numbers are being incredibly contrived. As you may have discovered already, the unemployment numbers which we're presently being fed through the mainstream media does not reflect an accurate count of those persons who are actually unemployed, rather it only reflects the number of those persons who are still being counted as unemployed via their records with the unemployment income offices. This means that those persons who are no longer extended unemployment benefits aren't accounted for in our dismal numbers--yup, we've got to keep it under 10%, even if that means it's "only" 9.6%. This number also does not reflect those persons who are considered "under employed" meaning that they haven't yet been able to find full-time work, but have settled for part-time work in lieu of receiving handouts from the government, aka fellow taxpayers.
This is a stark reality for us to appreciate as a nation.  I personally believe that the only way for our nation to get back on its feet again with a healthy and respectable economy is two-fold.
Economy Strongholds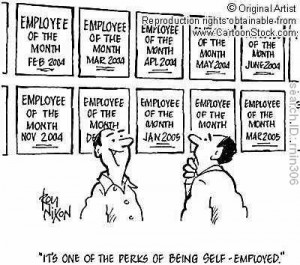 One--for more persons to pursue self-employment rather than holding out for being paid by someone else.  Obviously there are some critical obstacles that come with being successfully self-employed to the point that one can support a family; but I'm 100% convinced that even in this economy such obstacles are insignificant with the proper discipline and strategies.  I look forward to providing you in the future with some vital points of advice that I've shared with successful entrepreneurs nationwide for the past 10 years.  I believe that we sell ourselves short by buying into the whole facade that we are only worth what someone else is willing to pay us.  That's counter-intuitive in my book because no one is financially motivated--especially in tough times--to pay a person what they are worth to a business.  A savvy business owner will usually pay its workers the lowest amount he can get away with in order to make the business as profitable as possible.
Two--Become better and more accurately informed on matters which cost us a great deal of money--particularly on matters of taxation.  While I firmly believe in paying all of the taxes which I owe, without cutting corners or omitting critical facts, I also am 100% convinced that most Americans pay significantly more taxes than they are truly required to do so.  As a result, I view the excessive payments of taxes, simply because of ignorance, a casualty that our country can no longer tolerate. Spending money where it isn't due or necessary cannot be done without direct consequences.  Doing so misdirects money from strength-building and vital transfusion spending towards derelict and wanton spending by government entities.  I believe the only real way to discipline a spending addict is to take away their ammo--lots of unaccounted for money with virtually no consequences extended to those who abuse the trust bestowed upon them.  If we all were a bit more educated on what we do or do not owe taxes on, I'm positive that it would result in the payment of LESS taxes, not more.  If I had about 12 hours I could actually prove that to a listening group of people, but...well, you get it. It just wouldn't work in this particular forum. Moving on...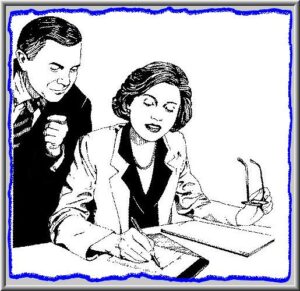 Lately I've been doing a record amount of entrepreneurial marketing consulting--and that's saying something since my number of clients surged greatly for a while after I received some high profile marketing awards and recognition. Frankly,  I am encouraged by the fact that more people are trying to learn to be more profitable in their entrepreneurial pursuits because it manifests to me that more people are willing to take personal responsibility for improving their financial circumstances; thus they are more willing to discover exactly what they are made of.  I'd personally like to help and see more people do just that--rely on themselves.  So stay tuned from some of my suggestions in this regard as I hope to light a fire, so to speak, in as many as will hear, in order that our families, communities, and our nation can recover from this  depression of economics and of the entrepreneurial soul.


© 2019 Of COURSE this post is Copyright Protected by Preparedness Pro. All Rights Reserved. NO portion of this article may be reposted, printed, copied, disbursed, etc. without first receiving written permission by the author. This content may be printed for personal use only. (Then again, laws are only as good as the people who keep them.) Preparedness Pro will pursue all violations of these rights just as vigorously as she does any of her other freedoms, liberties, and protections.