Well, folks. It was bound to happen. After driving non-stop for nearly a full day to Kansas City, teaching two classes, trying to sleep in a foreign bed at night, helping to take care of two sick kids with strep throat, enveloping myself in lots of stress and then driving back to Utah for a full day, I was bound to try and get a spring cold.  I knew that with my travels, I would be taken out of my normal modus operandi of cold prevention and catch some pesky little bug.  *sigh*  But the good news is that it was eliminated in less than 2 days thanks to my practicing what I preach. So, I thought I would "preach" more specifically on this particular topic of the cure for the common cold, because, as we've seen a lot lately, that common cold can easily turn into some not-so-common and even dangerous health issues.  So let's make sure that the CURE for the common cold is a part of our known repetoire. .
At the first sign of the discomfort of a cold, I started increasing my Vitamin D-3 intake to 20,000 IU's.  Normally I only take 5,000 IU's for maintenance, but I forgot to take any with me on my road trip. (Nope, I won't make that mistake again). Vitamin D-3 is very different to your body than is just plain Vitamin D. (Did you know that Vitamin D3 isn't actually a vitamin at all. It's a hormone.) It regulates T cells, which are important to the functioning of a strong immune system As an added measure of efficacy, I specifically use the chewable kind so that I can start absorbing the nutrients in my mouth instead of my intestines (it tastes pretty darn good, actually; if it wasn't vitamins, I could pleasantly snack on the little buggers). Vitamin D3 with K2 is even better used by the body, just FYI. More on that at another time. 
Next, I started consuming lots of chewable Vitamin C (with Zinc if you can get it). I take 2,000 mg every 2 hours in accordance to the suggestions make by some notable doctor case studies. Since this is just my personal opinion, I'm going to advise the readers to do their own research on the matter. I recommend googling "doctor research on vitamin c", just FYI.
When it comes to "vitamins" I'm a BIG believer in using nutrition that is NOT synthetic in any way. Use a whole food source multivitamin/nutrition as often as possible, otherwise you're just putting pharmaceuticals in your body. 
In addition, I used the NeilMed "Netti Pot." (I keep several of these in my preparedness supplies too so I'm never out).  For those of you who don't know what that is, it's a warm saline solution that you squirt into your nasal passages to clean out all of the offending bacteria.  An allergist recommended that I use this process since the allergy medicine I was taking has such negative side effects. He said it was the next best thing and I've been off of my allergy medicine ever since.  The use of the Netti Pot soothes my nasal membranes as well.
Next, I diffuse two different essential oils throughout the day near my work space. One is Boost and the second is Eucalyptus, both made by Be Young Total Health
. I honestly wasn't sure about all of the essential oil hoopla, but one of my goals in 2005 was to gain a greater understanding of their medicinal qualities and so I went down a rabbit hole that has educated me significantly more than I wanted.  For example, did you know that if you use the wrong genus of eculalyptus essential oil that may have camphor in it, and it can stop the breathing of a small child in 20 minutes?  THAT'S why I'm being specific to you as to what to use. I woudn't recommend using a "Breathe" blend that I see everywhere because these do have the camphor riddled genus of eucalyptus in them.  Anyway, I really studied up on the content of the Boost and the Eucalyptus uses. If I'm feeling particularly congested I'll pat a little bit of the Eucalyptus along the sides of my nose along with Cypress Essential Oil (also by Be Young Total Health).  This will clear up the congestion in the nasal passages for me every single time. 
Then I take two "doses" of Redmond Clay in my water during the day (Bentonite clay). I simply take 2 teaspoons of Redmond Clay, shake it in some water, and then drink it. It doesn't have a taste. So long as I don't look at the "dirty water" I'm not bothered by it in the least. The reason why I do this is because Redmond Clay is full of minerals.  Bacteria can NOT live among minerals. So I flush some minerals into my blood stream and scare the little bacteria buggers away. (Now you understand why I also use this stuff as a great face mask too! My teenage nieces LOVE it as well!)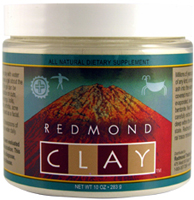 Last, but certainly not least, I increase my water intake substantially. Water is the only way for me to guarantee that I get the necessary nutrients throughout my body.  It's also the only way to flush out the nasties that have taken up residence in my tired body.  Water is a key source of energy and it is the first and most important nutrient that your body demands.  I drink about one times my body weight in ounces of water when I'm sick. In other words, if you weight a hundred pounds, you need to try to consume 100 ounces of water when you're sick, recovering from surgery, or otherwise ill.
Well, did it all work?  Considering that others experienced their cold turning into strep, a chest cold, or worse, I feel quite confident that my medical repertoire was successful in isolating it to 2 days of minor inconvenience.  There are quite a few other options that I can take with various other vitamins and such, but so far this group of methods has not let me down.
To see our upcoming event schedule, click here
Subscribe to Preparedness Pro today and never miss a thing!
For any questions or comments on this article, please leave a comment on the blog site so that everyone can benefit!
Copyright Protected 2010, Preparedness Pro and Kellene. All Rights Reserved. No portion of any content on this site may be duplicated, transferred, copied, or published without written permission from the author. However, you are welcome to provide a link to the/our content on your site or in your written works.
© 2019 Of COURSE this post is Copyright Protected by Preparedness Pro. All Rights Reserved. NO portion of this article may be reposted, printed, copied, disbursed, etc. without first receiving written permission by the author. This content may be printed for personal use only. (Then again, laws are only as good as the people who keep them.) Preparedness Pro will pursue all violations of these rights just as vigorously as she does any of her other freedoms, liberties, and protections.