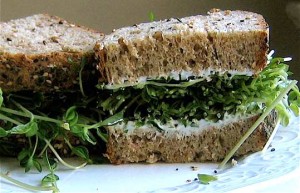 Remember when I told you about how great sprouts are nutritionally?  A seed can increase its nutritional content by 500-600% just with sprouting. Just a little water and 48-60 hours of patience, and you've got amazing, live, fresh nutrition!  Well, the fermentation of foods is a very similar science. You can take a wonderfully nutritious food such as fruits, vegetables, grains, meats and whole dairy products and compound their nutritional value through fermentation AND do so in such a way that the body just gobbles up those nutrients.  Obviously, if we can't absorb the nutrients, then they don't do our bodies much good.
Understanding Fermentation
First of all, let's become familiar with the term. "Fermenting" food is the broad brushed term that paints the world of pickling, culturing, and curing of foods.  Bottom line, the act of fermenting a particular food enriches it with vital digestive enzymes which actually enable us to absorb key nutrients in our food and to digest them without using excessive energy. In fact, being able to absorb these nutrients is what gives us more energy. Believe it or not, we use most of our daily physical energy digesting what we consume. So, the easier we make the digestion process on our bodies, while absorbing vital nutrients, the better we will feel. It's no surprise to learn that a lack of energy is the most prevalent complaint when it comes to people's health.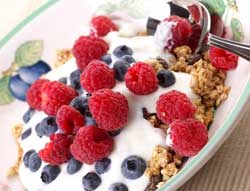 Additionally, I've found anything short of a famine on scientific research which shows that cultured dairy products lowers cholesterol and protects against bone loss. Hmmm…have you heard that same claim about milk? In truth, milk on its own can't protect your bones and joints unless you get the additional enzymes and vitamins to activate such health benefits. (Don't you just love it how the medical industry only gives us part of the story?) The threat of the bigger and badder "super bugs" coming our way can be mitigated by the consumption of fermented and cultured foods. Where immunization may not help, nutrition certainly will. So instead of spending a small fortune at your local GNC store, you can simply be a bit more indulgent in this valuable class of foods.
Good News on Fermentation
The good news, is the world of fermented foods isn't as far away from your present reality as you might think.  If you've ever enjoyed sourdough bread, then you've had fermented foods. (It's a good thing that's my husband's favorite bread or I might not be too successful in incorporating more of these foods into our regular meals.) Pickles, cheese curds, sauerkraut, cream cheese, sour cream, cottage cheese, steak tar-tar, pickled beets, Korean kimchi, seafood gazpacho, kibbeh, yogurt, pickle relish, kefir, buttermilk, crème fraiche—these are all foods that most are readily familiar with and low and behold, they have the enzyme and vitamin benefits of "fermented foods.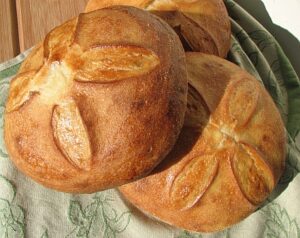 Some common items I see in cultured or fermented food recipes (especially dairy and grain dishes) is the addition of nutritional yeast. I'm familiar with nutritional yeast because I use it frequently when making "wheat meat." It's not like the yeast you use in bread. Rather it's a very light and flaky yeast—reminds me of fish food. Another common addition to fermented or culture foods is homemade cultured whey which can easily be made from fresh raw milk or quality yogurt.
If you've ever had kefir or any of those drinkable yogurts, you've tasted something similar to what the Scandinavian countries make from milk, which keeps for many months without refrigeration. In India, a soured milk known as dahi, is consumed with just about every meal. Europe still uses fermented milk products in the majority of their creamy and hearty recipes. (After all, all of the great French recipes I make call for crème fraiche, a cultured cream.) You'll be hard pressed to find an authentic Japanese meal that doesn't contain a pickled vegetable. Cultured butter is preserved through the fermentation process and has no need for salt.  Have you every heard of Little Miss Muffit eating her curds and whey?  Yup, she was getting her power nutrients until a spider interrupted her. The nerve! Traditional cheese makers value the whey for quality cheeses that would create a long shelf-life in their products. Now, with modern pasteurization and refrigeration, whey is considered a waste product.  Which I find to be a bit interesting since the consumption of whey is incredibly favorable for a healthy body. But that's another article.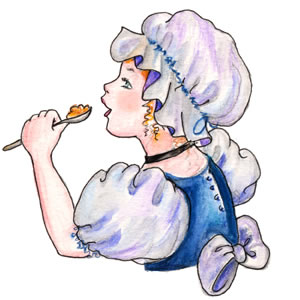 The other day I purchased some high quality yogurt.  I brought in all of the groceries late at night so when I got home I didn't even bother putting them all away, just those items which needed to be refrigerated. Well, in my haste to hit the mattress, I overlooked the yogurt-which I discovered the next evening. Being moderately familiar with the creation process of yogurt though, I didn't panic or think that I had ruined perfectly good yogurt. I simply put it in the fridge and enjoyed it subsequently.  This is because real yogurt (usually spelled as "yoghurt") actually befriends the natural bacteria which causes milk products to sour and separate.  This is known as a lacto-fermenting.  The lactic-acid produced by the bacteria breaks down the lactose and the casein in the milk. Once enough lactic acid has been produced, it actually inactivates the harmful bacteria and then the milk is preserved from spoilage.  If longer fermentation is encouraged, then cheese is made, which is why I've always said that hard cheeses will be just fine if they are waxed and allowed to continue to age, aka ferment, for years and years. Mind you, when making yogurt, a culture is added for taste and to manipulate the fermentation process and texture a bit. But it all uses the same science—good bacteria doing their job to create something shelf-stable and delicious.
Fermenting vegetables usually only requires some salt or whey, some herbs and spices, and a little bit of elbow grease. When you pound the foods gently, briefly, you release the juices. The bad bacteria are hindered long enough for the lactic acids take over in the preservation of the food. A little room temperature, and a lack of light at some point in the process, you'll be able to come up with a grundle of great dishes.
All in all, I didn't find any requirement for fancy tools or equipment—just the use of the basic staples such as salt, vinegar, citrus acids, whey, and nutritional yeast. (By the way, I know that some of you are going to ask. I buy my nutritional yeast in bulk at a local health food store.)
Ok. So if you want to dig into the world of fermented foods, I suggest you start with two things. 1) Quality fresh, raw milk—either from a cow or goat; preferably from pasture fed animals only. Just one bit of grain fed can completely pollute the milk.   I finally bit the bullet a couple of weeks ago and went to the health food store, signed my life away for the privilege of buying raw milk, and haven't looked back since. I have a good supply of powdered milk, but I'll be using that for baking and such unless I need to rely on it otherwise.  So far I've made my own yogurt, cottage cheese, and mozzarella cheese. The taste is AMAZING. There seems to be so much more depth to it than the products I usually purchase from the store.
I have to say that I can envision this whole cultured-milk-product-phase taking over the food aspect of my life.  I'm actually grateful that I've learned about it now so that I can make it an easy part of my life instead of a stressful one.  OK. Number 2) A good, expert cookbook.  Sally Fallon, who wrote "Nourishing Traditions" is one of my new heroes. Her book takes me through, step by step, into this great world and makes it exciting instead of intimidating. The recipes are simple, but she continues to share great information on this world of food in the side columns of every page.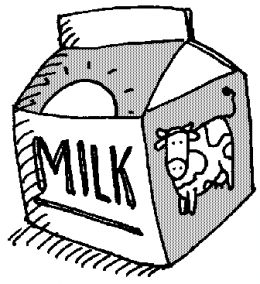 While I'll continue to share aspects of this with all kinds of food I do want to make mention of one of the benefits in culturing milk products. There's a lot of research out there that confirms that cultured milk products tend to be more easily assimilated to persons with lactose intolerance. The reason being is the enzymes which are plentiful in cultured milk. Remember, enzymes aren't just nutrients, they are critical for digestion.  It's a problem in digesting milk that makes folks lactose intolerant. The lactose gets broken down by the enzymes by about 30-40%, thus  making them benign to your digestive system. When broken down through the culturing process, the casein (protein) portion of the milk provides critical amino acids to our bodies. This is why the medical industry claims that we can digest the proteins in yogurt much easier than those in milk—culturing. Just one important thing to remember—pasteurization and intense heat completely destroy all of the good enzymes that you'll create in cultured dairy or fermented food products.
I look forward to enjoying this particular aspect of independence with you.  Until next time…
© 2019 Of COURSE this post is Copyright Protected by Preparedness Pro. All Rights Reserved. NO portion of this article may be reposted, printed, copied, disbursed, etc. without first receiving written permission by the author. This content may be printed for personal use only. (Then again, laws are only as good as the people who keep them.) Preparedness Pro will pursue all violations of these rights just as vigorously as she does any of her other freedoms, liberties, and protections.
Related Content: