Last summer I had an encounter with one of the many freeze-dried food companies here in Utah. As you can imagine, there are lots and lots of them. Unfortunately the encounter did not go well. I found them to be dishonest, deceitful, and far too pushy. The deal is that they offer a "free sample" of their product--which frankly I think is a wise move that any freeze-dried or dehydrated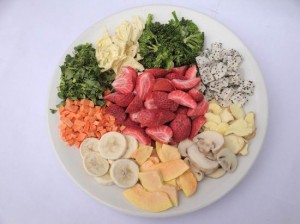 manufacturer should do--and I think that they should provide samples for this purpose for any of their distributors. The thing is, though
, is that in order for you to get that "free product sample" you have to make an appointment for a complete stranger to come to your home; if you're married you must commit to having your spouse present; and you are also required to fill out a seriously invasive questionnaire--with questions on it that I would never in a million years share with someone. Good grief! Some of these questions were even more intrusive than what the "Doomsday Prepper" folks were asking me. They market their food as "gourmet food storage" which I personally think is an oxy-moron, but to each his own; and their prices are prohibitive in my opinion; especially in light of my knowledge on nearly every "food storage" company out there.
It frustrated me to no end because the way this company chooses to do business is just one more excuse that people can use to NOT get better prepared.  So, when I finished with all of this nonsense, I talked to my husband and said that he and I needed to come up with a solution so that people could get quality preparedness products that were worth a family relying on them during a time of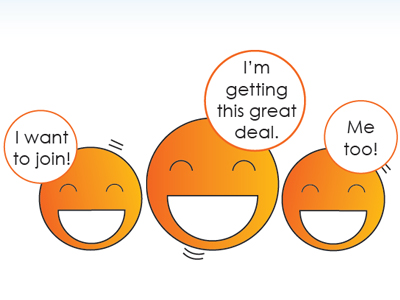 crisis or everyday living.  One of the great assets that Five Star Preparedness has is that they have the benefit of a nationwide network of folks who are passionate about preparedness and self-reliance. As such, unlike a church or community organization he's able to leverage the number of those contacts and negotiate an aggressive price on a few products each month that he can offer to the public below wholesale if he puts in the order all at once'; making it large enough to merit aggressive pricing from the manufacturer. It's sort of the same premise that Costco or Sam's Club does, except with only a couple of products each month. Anyway, he was taking time to negotiate these things periodically. However, in light of the tumultuous times that are clearly ahead--particularly financially speaking--I've managed to get him to commit to doing one special Group Buy offer each month. Last month's was very interesting because Scott had put a purchase commitment out for a whole lot of whole freeze-dried blackberries from the manufacturer.  But Mother Nature (in the form of  hurricane Irene) had other plans. As a result, nearly all of the southeastern blackberry crops were destroyed. Not only did the existing freeze-dried blackberries increase in price dramatically, but there simply weren't enough to fill all of the orders at any price. It's very interesting to get to see this side of the story when it comes to food supplies throughout the world. Anyway, on to sharing with you this month's Group Buy deals Five Star Preparedness is offering. There are two different product categories this month.
#1: a case of number 10 cans of freeze-dried vegetables. These are very unique product pairings that I have not found elsewhere. Five Star Preparedness was able to get exactly what they wanted due to the "strength in numbers" leveraging. The case contains two cans of a cauliflower and broccoli mix (.38 pounds each), two cans of  corn, peas, and carrots mix (1.26 pounds each), and two cans of a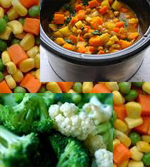 freeze-dried vegetable soup base at an astounding 2 pound each in weight. I'm excited about using all of these in my cooking needs, but I'm especially excited about this soup base. I bought out all that Augason Farms had a couple years ago because they were discontinuing the product. But I find that I can do all kinds of things with this kind of a base. It has chopped onions, diced bell peppers, tomato flakes, spinach flakes, and potato slices. Casseroles, soups, stews, meat roasts, pasta and rice dishes all get a splash of deliciousness when I am able to just take a third for a cup and throw this in. The potato dices may not sound like they go so well with pasta and rice, but they are just the right amount to give any dish a little more bulk. I also like to make a casserole which combines the soup base, vegetable medley, some Shirley J Universal sauce and some shredded cheddar cheese. I mix them all together, throw them in a casserole dish, and heat it up. It tastes wonderful and is very close in taste to a similar casserole dish that my dad used to serve us. Anyway, a case of these veggies would normally run you $110, and that's just with Five Star's supplier. I've seen similar products sell for as much as $180 a case!  Five Star is offering them for only $87 for the whole case!
In addition, Five Star Preparedness is also offering one of my favorite powdered milks. This one tastes great and actually provides TWICE as much milk as my favorite flavor of milk does. No need to try to hide it or to worry about the nutrition of your family. It's all in there for you. This month Five Star is selling a case of six #10 cans at 3.1 lbs each for only $86. Each can makes over 5 gallons each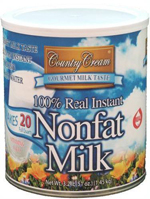 (depending on your taste preference) and is 100% real milk so you can easily make mozzarella cheese or yogurt or sour cream from this milk. You can even make cream by combining 2 part water with 1 part powdered milk. It has the fat content of 1%-2% depending on your taste preference. While that's a great price, here's an even bigger deal if you're planning on picking up your order. Get a pail that makes 40 gallons of milk for the same price as the case of #10 cans!!  Hmmm...hard decision if you're a local person. $86 for 30 gallons or $86 for 40 gallons?  Hmmmm...
If you want to get in on this Group Buy, all you need to do is go to Five Star Preparedness, click on "Place an Order" at the top of the screen, and then order what you want. When you check out, be sure to use the promo code "cream" in order to get the special pricing.  I, for one, hope that this helps stretch your dollars further and helps you get just that much more prepared. I've included a photo of the flyer they sent out to their subscribers in this article. If you'd like a heads up on their deals in the future when they come out, rather than when I remember to share it with you, be sure to ask to be put on their e-mail list. Oh, and for those of you who do not have credit cards any more, they are happy to have you send a check instead. No problem.
© 2019 Of COURSE this post is Copyright Protected by Preparedness Pro. All Rights Reserved. NO portion of this article may be reposted, printed, copied, disbursed, etc. without first receiving written permission by the author. This content may be printed for personal use only. (Then again, laws are only as good as the people who keep them.) Preparedness Pro will pursue all violations of these rights just as vigorously as she does any of her other freedoms, liberties, and protections.
Related Content: