The last article I posted dealt very specifically with the fact that in the event of a major crisis, it's not realistic that folks can just stay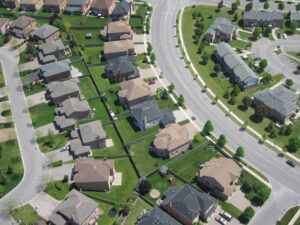 put in their urban environment and be safe, secure, and healthy. Instead I made several suggestions as to when it would be prudent to leave one's urban home and head further out in order to have access to sustainable food resources, more water for long-term needs, proper sanitation, less crime, and a few other important reasons. The responses that I got from the article were mixed, as I fully expected them to be. After all, over 50% of the people on this earth live in a urban setting. However the various comments I read on this story actually brought up some great questions or at the very least a great opportunity to further teach about this topic.  I decided to do a part II t this because I am concerned that some of our readers are stymied in addressing the possible solutions that exist for them which will enable them to prepare AND thrive in peace in spite of some more serious circumstances becoming a real part of their life.
Comment: I can't afford to move due to my job, health care, etc.
To be clear, I do not broadly suggest that folks pack up and move to a more rural environment today. Again, with over 50% of the people living in an urban environment, that's simply not a realistic recommendation. Yes, such a move is indeed my next step, presuming I get to make that step when finances allow, but that's not for everyone. the article addressed getting out WHEN specifically necessary, not necessarily moving out of the cement jungle.
Comment:" not in a position to move to a rural area. There are presently no jobs there for the line of work we are in. "Catch 22."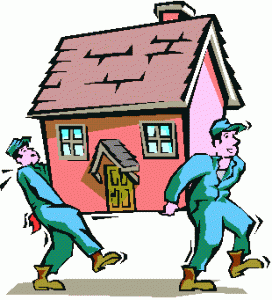 This is exactly why I keep pushing folks toward self-employment. Thanks to modern technology, there are countless opportunities for people to work from any place in the world that they choose.  I firmly believe that given the small numbers of folks who actually care about preparedness and their own state of self-reliance, that there are plenty of lucrative self-employment opportunities for anyone who will fearlessly move forward in faith. So while there may be other reasons why a person doesn't move out of their city surroundings, please don't allow employment to be that one remaining obstacle. You can start where you are now, and then move it elsewhere in comfort rather than trying to survive in chaos.
Comment: "Even if you have warning, say, a half hour in advance, how far out can you realistically get in that time? The city doesn't just end. the sprawl slowly peters out into suburbs which have their own issues. It isn't like if you leave right this second that you won't hit traffic in a mile."
Part of being self-reliant is not needing to rely on the mainstream information which has historically proven to be dramatically delayed and woefully inadequate. I'm certain that there are many morning commuters that can attest to the fact that 10 minutes can make all the difference in the world. I know that I've personally experienced it. If I left the house at 6:50 I was at work in 20 minutes. If I left a 7:00, then I was at work in 45 minutes.  This is why I always recommend that YOU establish under what conditions you will take action and move, not wait for the so called "powers that be" to tell you when.
Comment: "the worst crimes are committed in the countryside, where law enforcement can't get out there in time to stop gangs of marauders from breaking in and even torturing residents to find out where they have more food stashed away, and killing them."
Bull-Pucky! There are so many flaws in this thought process. For starters, law enforcement rarely prevents a crime no matter where the crime is committed. People like you and me are the true "first responders" and WE prevent crimes,  thus the people should always be prepared to prevent crimes from happening in their own home regardless of where it is located.  Secondly, if there is a disaster, any claim to assistance from law enforcement is over. These men and women will be dealing with their own families—and that's been proven time and time again even in more recent events in our nation. Now, about those gangs and marauders…Over 80% of all gangs live deep in the urban environment. By nature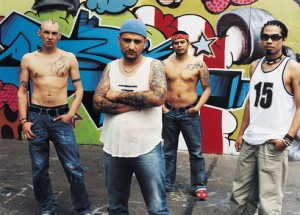 such vile men and women are lazy. They will stay in the city to loot and live the high life for as long as they possibly can prior to heading out; and then like a swarm of flies they will go from place to place, confronted with every aspect of survival necessary. Yes, their hearts are highly committed to performing evil, but I doubt that they ever took the time to prepare against a disaster other than one that they think can be addressed with more guns and more ammo. I hear this unfounded concern a lot. And I always respond by pointing out the fact that these kinds of people are made of flesh and blood too. They will have the ill physical effects of coming off of drug addictions, alcohol withdrawals, etc. If there is a pandemic, they will proportionately suffer from such a pandemic just like the rest of us will. They are not superhuman. They are not preparing for something like this.  (Are you kidding? I can't even get people who read this blog to prepare for something like this!) Thus it will take them a long time to make their way out to the more rural settings and by then the smart people will have already set up appropriate defenses against such persons with the willing hearts to employ such methods.
Comment: "if it were a pandemic situation, do you really want to be out there with all the potentially infected people?"
I think the article spoke for itself on this matter for the most part. As noted in the article, a pandemic spreads faster in an urban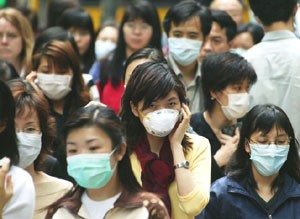 setting. So the further out you can get, and the sooner you can go, along with appropriate precautions so as not to spread or to be infected, the better. Again, remember that the majority of all humans live IN the city. Just leaving without a plan is no way to leave though. So yes, absolutely, a plan needs to be put in place and it needs to have back ups (as I stated in the article) and everyone in the family needs to be on the same page with that plan.
Comment: (We own) property in a very small rural town out of state. We'd like to build on it, but can't seem to sell our house."
I would still consider this to be an asset by all means. Of course it means that what you take with you will need to include tools and tents and such.  My father raised 7 kids in a little tiny camper where we kids slept at night next to a very simple 14x14 square room that he built while he worked on developing his land.  We ate, prayed, washed dishes, and entertained out of this simple 14 x 14 square room with a roof every day. But we "played" outside when there were no chores to be done. We made it just fine. Land is a great start and rather than look at what you can't do, I strongly suggest that you get the Lord involved in what He wants you to do and petition Him for help in this matter.
Comment: "many "farmers" are not self reliant and must rely on products from the city. I absolutely agree with your article's content and suggestions about preparedness but do not agree that survival in place is hopeless."
Sigh. Yup, you're right. Many farmers are not self-reliant. (And it really chaffs me that so many are that way—taking government subsidies like their life depends on it and then allowing themselves to die without them.)  But I'm not saying that folks should become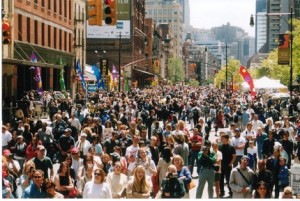 "farmers", I'm advocating folks should become self-reliant, period. Unfortunately the city, with all of its concrete landscapes, makes sustainable, long-term survival very difficult for the reasons I outlined. Self-Reliance is vital no matter where a person resides and every bit of preparedness will help them to this end.  Surviving in a city environment for long-term would require the gut and fortitude of a "true Salty Dawg," and a lot of his friends and such persons are indeed the exception to the rule. However, given that so many of our friends and family are living in the city, I think it would be wise to get training on urban survival--for those instances in which a person wasn't able to get out fast enough or before being shuttled to an unknown and unfamiliar area as took place with Hurricane Katrina.
Comment: "I live in a town of about 60,000 residents, with a total county population of about 100,000, but we're surrounded on all sides by farmland and we have many friends in the farming communities. Is there a population threshold at which a city becomes a greater danger?"
Sounds to me like you live in what I would call a suburban area, not an urban one. We're talking about major concentration of people, services, cement, etc.  But as I shared in the article, even suburban areas may find themselves faced with the reality of needing to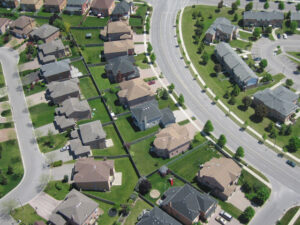 move out for safety and sustainable living. The entire city I live in is considered suburban. There is no "city center" per se, however, because of that setting my place is not easily defendable against marauders, looters, and it's not likely to become that way through the cooperation of the neighbors. If you had a suburban neighborhood who were all on the same page and willing to create a stronghold community, then you'd be much better off; otherwise, even suburbanites may find that they need to move out as well.
Ok. Last comment to address here. You might notice that the comment is actually not on the blog, mostly because it was so full of misinformation—and misinformation asserted as fact is something that I just can't abide on this blog. I welcome facts, opinion of facts, questions of facts, but I refuse to be a platform for the typical ramblings of misinformation as found in the mainstream media, perpetuated by  those who are naïve and too comfortable and angry in their naivete to be taught. While one might innocently be playing the devils advocate, I personally believe he already has plenty of advocates and thus I'm not intent upon giving him another leg up. So here goes…
Comment: "I agree with your article. However, I do not think there will ever be a national crisis where people will have to all leave LA, New York, Dallas, Salt Lake City, Orem, Payson, Houston, Detroit all at the same time.

Sure local disasters happen like Katrina, but the rest of the country comes to their rescue and things are eventually restored to order. We have never had a national disaster, only local problems, and sometimes regional problems like the flooding on the Mississippi and the recent tornadoes. But when it is all over with, the rest of the nation comes to their aid and things are slowly put back together again. Relief food, medicine, and clothing are brought in and people are able to survive to fight again another day.

Your article assumes a NATIONAL disaster like World War 3, or an asteroid strike, or a pandemic disease that kills 50 percent of the population. Yes, in those events it would make sense to leave the city. But, the likelihood of those things ever happening are way too far remote for people to leave their jobs now, and go find a place in the countryside and start prepping for doomsday, because doomsday never happens."
For starters, let's remember one vital thing here and that is that this is a Christian based website. I founded it as such because I do not consider it possible for folks to be properly prepared without the acceptance of the word of God to be a guide in such efforts. And the fact of the matter is, the scriptures make it perfectly clear that a scenario which would uproot our everyday lives as we now know them is indeed realistic.  I've also written in the past that I believe that all of these "little disasters" i.e. Katrina, 9/11, Teton Dam, San Francisco Fire, Swine Flu, etc. are all just little dress rehearsals for the real problems that will come. I consider it extremely naïve for a person to say that a massive problem will not happen here because it never has. 9/11 was the first time that our nation has been attacked on the mainland.  Hurricane Katrina was the first time that our levees failed to that extent.  The most recent gas prices are the highest they've ever been in history. Being in a multi-trillion dollar deficit has never happened before, but we sure are there now,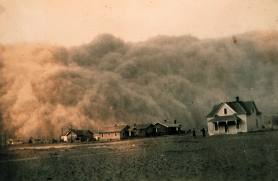 aren't we? And by the way, World War II was not a national disaster—but the Dust Bowl and the Great Depression which took place at the same time certainly were—and they did indeed affect the nation as a whole in which there was a great migration of folks from the city to the country in hopes that sustainable food and water could be had.
Secondly, actually planning on someone else to come along and bring supplies or rescue you goes against every tenet of self-reliance, not to mention that it's completely unrealistic. Ask a few of my friends from New Orleans or perhaps the gal who was beat to a pulp while "security officers" watched and did absolutely nothing, or the woman who was violently raped while New York City police officers did nothing but act as spectators. Yup, expecting someone else to bail a person out not only defies any notion of self-reliance, but it's the epitome of naivete and in my opinion, such expectations are at the core of what's wrong with our nation as a whole at present.
A financial collapse would actually be a national disaster and we are more than primed to experience such a fiasco. As noted in previous articles,  the ripple effects of such an event would be similar to an EMP attack on our nation, which is also a remotely viable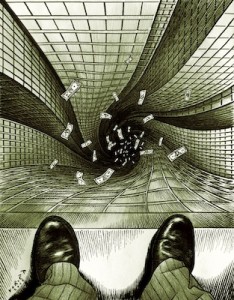 occurrence here.  Biological warfare, or an accidental poisoning of one of our larger food distributors (See the dress rehearsal in Mar of last year which was the largest food recall in the history of America which followed one in Jan. of last year that was, at that time, the largest food recall ever) would indeed bring with it a national disaster in which my suggestions would be unfortunately appropriate. If we are to believe scientists' predictions, then the well overdue earthquake along the New Madrid Fault would shut down America as you now know her; as it will kill millions of people and wreak hundreds of billions of dollars of damage in the heart of our farmland. In this instance you actually have science supporting what the scriptures promise.
So, there are the facts, folks. Let's try to tackle the solutions to this potential problem with passion and purpose and as always, with a prayerful heart so that we can be ready, even for that which we don't know. As always, here's to peace in your preparedness.
Get out of Dodge Urban Survival
© 2019 Of COURSE this post is Copyright Protected by Preparedness Pro. All Rights Reserved. NO portion of this article may be reposted, printed, copied, disbursed, etc. without first receiving written permission by the author. This content may be printed for personal use only. (Then again, laws are only as good as the people who keep them.) Preparedness Pro will pursue all violations of these rights just as vigorously as she does any of her other freedoms, liberties, and protections.