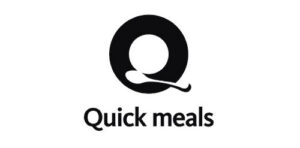 Today I've been doing a lot of research on future articles while my stomach grumbled—I'm ignoring it for now. But for some reason I've been fantasizing about all kinds of quick meals that I wanted to make tonight for dinner. And if it's a quick, nutritious meal, then it's bound to have a pressure cooker involved (at least in my house). So I realized that I could share some of these recipes with you. The first two are made in a pressure cooker, the other two are made simply in regular pans. They are recipes that I would make from my pantry for the most part. So I hope you enjoy them.
Bon appetit! Lentil and Rice Goulash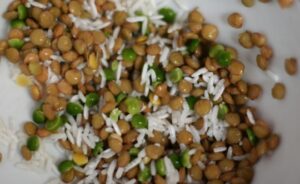 1 pound of Italian sausage (hot flavored preferred) ½ cup of dehydrated onions (or 1 fresh, chopped) 1/3 cup of freeze dried diced red and green bell peppers (or one whole fresh one) ½ cup dry lentils ½ cup uncooked rice (brown is really good with this recipe) 1 and 2/3 cup of chicken broth (I just use that which I made from pressure cooking a whole chicken) In a pressure cooker, brown the sausage until no longer pink. Then add all of the other ingredients.  Place the lid on the pressure cooker and then bring to high pressure. Cook at high pressure for about 7 to 9 minutes. Serve hot. Yummy! S'more Chicken 6-8 pieces of boneless chicken thighs 2 tablespoons of butter 1 medium diced onion or 1 cup of dehydrated onion 1 garlic clove, minced 1 cup water ½ cup soy sauce (I prefer Mr. Yoshida's Gourmet Sauce) 1 pinch of salt 1 pinch of ground black pepper 1 teaspoon of nutmeg (I prefer fresh ground) Cooked rice of your choice In the pressure cooker brown the butter and onions and garlic until soft.  Then add the remaining ingredients. Cook on high pressure on high for 10- 12 minutes. Release pressure. Then serve over cooked rice. Prostituto (This is so named supposedly because it's what the Italian prostitutes made for their "johns." Cheap and easy.  I call it delicious!) ½ cup olive oil 6 anchovy fillets, chopped 1 garlic clove, chopped 2 teaspoons of oregano 2 teaspoons of basil 2 tablespoons of capers, drained 12-14 black olives, coarsely chopped 2 cans of crushed tomatoes In a large skillet, warm the olive oil and then add the garlic and anchovy until the garlic is tender. Add all remaining ingredients. In a separate pan, boil enough spaghetti or linguine for 4 hearty servings. When finished, drain and toss into large skillet. Mix well and serve with your cheese of choice. Fall Alfredo Pasta 2 tablespoons of butter 1/3 cup of dehydrated, chopped onions 1 clove of garlic, chopped 1 cup of milk (powdered milk is fine to use in this recipe) 1 tablespoon of corn starch 1 cup of parmesan cheese ¾ cup of canned pumpkin 1 tablespoon of chopped parsley 1 teaspoon of nutmeg (I prefer freshly ground) ¼ teaspoon of black pepper In a medium sized skillet sauté the garlic and onion until soft on medium heat. Add the milk and the cornstarch and whisk until well blended. Stir this mixture until thickened. Add the cheese and mix well. Then add the remaining ingredients. Serve over cooked pasta of your choice. Join us on Facebook Follow us on Twitter here To see our upcoming event schedule, click here Check out our inhome-course programs Subscribe to Preparedness Pro today and never miss a thing! For any questions or comments on this article, please leave a comment on the blog site so that everyone can benefit! Copyright Protected 2009, Preparedness Pro and Kellene. All Rights Reserved. No portion of any content on this site may be duplicated, transferred, copied, or published without written permission from the author. However, you are welcome to provide a link to the content on your site or in your written works.
© 2019 Of COURSE this post is Copyright Protected by Preparedness Pro. All Rights Reserved. NO portion of this article may be reposted, printed, copied, disbursed, etc. without first receiving written permission by the author. This content may be printed for personal use only. (Then again, laws are only as good as the people who keep them.) Preparedness Pro will pursue all violations of these rights just as vigorously as she does any of her other freedoms, liberties, and protections.
Related Content: