by Kellene
You may be too young to know this, but a long time ago, coconut oil (and some palm oils) was in virtually everything you ate.  Your French fries were cooked in it, your mayonnaise was made with it, and it was used in many of your processed foods as well.  So what changed? How did coconut oil fall from grace in the food industry? Well, like most instances such as this, the secret behind this switch has to do with money, power, and greed.
I don't know about you, but I absolutely hate to be manipulated in any way. In fact, I'm so stubborn in that regard, that you may find me to be the only one still sitting at the end of a play while everyone else is giving out standing ovations. I simply refuse to do it just because everyone else does. If a performer deserves a standing ovation, or a laugh, or applause I will enthusiastically do so. Otherwise, I will hold my position. Well, when I started researching all that I could find about coconut oil, I discovered that once again, I would be sitting while everyone else was lavishing praise on the wrong kinds of oil.  So, for those of you who also detest being manipulated by money instead of facts, this article is for you. In order for the soybean industry to advance as the first choice for oil, it had to squeeze out the primary leader—coconut oil. It did so by publicizing half-truths to the medical industry and then on to the general consumers.  In the mid 1980's, with billions of dollars at stake, the American Soybean Association launched an aggressive, widespread smear campaign that painted coconut oil as the evil, artery clogging oil that everyone needed to run away from. As a result of this campaign, Americans can now thank the ASA for a great deal of the health problems which they experience including the very diseases which the ASA tried to paint coconut oil as causing. They can also thank the ASA for introducing harmful hydrogenated oils into our regular diet as well. Nonetheless, as you know, I don't believe in the victim mentality so I thought I'd share with you some vital facts about the merits of coconut oil today. This way you can start deliberate and informed efforts towards better health as well as using an oil which won't compromise its healthy foundation even after spending a couple of years on your pantry shelf.
Many years ago, a nutritional specialist, Bruce Fife, was addressing a group of doctors. He opened his speech with this statement, "Coconut oil is one of the healthiest oils one can use." He was immediately corrected by one of the doctors in attendance who said, "Coconut oil is unhealthy; it causes heart disease." Mr. Fife wisely responded by saying "that must be why all of the Pacific Islanders died off hundred of years ago." It's true. Pacific Islanders have long used every part of the coconut for their nutritional mainstays.  Coconut oil is no exception. And yet dozens of studies have shown these groups of people to possess NO heart disease, diabetes, and many other ailments common in our "more progressive" soybean and vegetable oil society. In fact, the countries with the palm oil intakes in the world are Costa Rica and Malaysia. Their heart disease rates and cholesterol levels are much lower than in the western nations. Why? Well, it all boils down to the fact that all saturated fats are not created equal.
Yes, it's true that coconut oil is a saturated fat. And thanks to a very successful indoctrination campaign, we usually associate the words saturated fat as being unhealthy. But what most people don't realize is that there are three types of saturated fats; differentiated by the chain length of the fatty acids. There's short, medium, and long chain fatty acids inherent in any saturated fat food.  It's actually the long chain fatty acids that are very bad for our bodies. Long chain fatty acids are not easily digested in our bodies, as such they leave behind residues that help clog up arteries. Whereas medium chain fatty acids are easily digested in the body and leave no harmful residue.  Coconut oil has the most percent of saturated fats of most any oil, however, it's the only oil that has NO affect on the cholesterol levels and arteries in our body—this is because it consists of medium-chain fatty acids which are easily digested and used in the body.  In fact, instead of causing heart disease like hydrogenated oils do (which come primarily from soybean oil) coconut oil actually prevents the development of heart disease!  Medium-chain fatty acids also have the added benefit of producing energy in our bodies instead of fat like other oils do. Understand that not all coconut oils are the same either. Heat, light, and oxygen are bad for most oils. By the time you even purchase olive oil at your grocery store it's already been subjected to heat and light and as such has already begun to go rancid.  In order to avoid this problem with your coconut oil, be sure that you buy only cold-pressed (or expeller pressed) coconut oil. Any oil that has been heat expelled has already started going rancid.  I hate to be the bearer of bad news, but ALL conventionally processed and refined vegetable oils are rancid to some extent by the time they reach the store, folks. This rancid state is hard to detect but is ripe for developing disease-causing free radicals in our body. When we cook with them, adding more heat to the process, we are simply compounding the unhealthy effects it will have in our body.  On the other hand, cold-pressed coconut oil is so dependable and shelf-stable that many food manufacturers will use coconut oil in order to prevent their products from going rancid on the shelves. Unlike other oils, coconut oil has a double-carbon bond, making it much more stable even under heated conditions. Because of this bonding, coconut oil can be exposed to heat, light, and oxygen without promoting free-radical formation and oxidation. This means that the medium-chain fatty acids can remain stable even when you're cooking with it. In spite of all of this, coconut oil isn't just ideal for storage and cooking. It's actually a great preventative food, chocked full of great health benefits.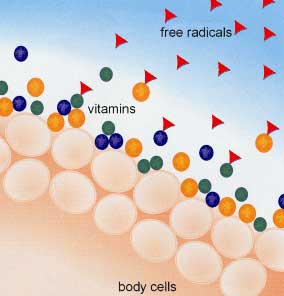 Not only is coconut oil not harmful to our bodies, but it's actually great at countering the negative effects that other oils have on our body.  Several studies have been conducted which provided participants a small amount of coconut oil in addition to their standard oil found in a typical meal.  Those who added coconut oil to their diet in addition to their normal fare had a decreased negative affect on their cholesterol levels as opposed to those participants who had no coconut oil in their diet.  Coconut oil is also being researched as an aid for curing heart disease, gingivitis, HIV, herpes, cancer, and a myriad of other diseases readily found in western civilizations.  Coconut oil also counteracts many of the effects of hydrogenated oils such as memory loss, asthma, allergies, diabetes, suppressed immune systems, constipation, colitis, and senility. Coconut oil is so resistant to a free-radical attack that it actually acts as an anti-oxidant, helping to prevent the oxidation of other oils.  It's also been found to promote healing after surgery or even of sprain joints in our body.  In his book, "The Coconut Oil Miracle", Bruce Fife had an entire list of ways to use coconut oil as a disease prevention and treatment resource including killing fungus and harmful yeasts, healing skin infections, killing bacteria that causes pneumonia and meningitis, and in aiding in the loss of excess weight. I have to say, I've looked, but I've not found any vegetable, soy, or corn oil that does any of that. So, here's a little bit of information for you. I hope that you will do a bit more research on your own to discover the merits of this great resource. I plan on stocking up on more of it as my primary source of cooking and baking oil.  I love that it has an indefinite shelf-life as well as the great health benefits.  Regardless of the fact that the other oils are less expensive, in my mind it doesn't matter what they do or don't cost if they are harmful to my health.  I consider preventative medicine practiced now to be my best asset in Medical and Physical Principles of Preparedness. Join us on Facebook Follow us on Twitter here To see our upcoming event schedule, click here Check out our in-home-course programs Subscribe to Preparedness Pro today and never miss a thing! For any questions or comments on this article, please leave a comment on the blog site so that everyone can benefit! Copyright Protected 2010, Preparedness Pro and Kellene. All Rights Reserved. No portion of any content on this site may be duplicated, transferred, copied, or published without written permission from the author. However, you are welcome to provide a link to the content on your site or in your written works.
© 2019 Of COURSE this post is Copyright Protected by Preparedness Pro. All Rights Reserved. NO portion of this article may be reposted, printed, copied, disbursed, etc. without first receiving written permission by the author. This content may be printed for personal use only. (Then again, laws are only as good as the people who keep them.) Preparedness Pro will pursue all violations of these rights just as vigorously as she does any of her other freedoms, liberties, and protections.
Related Content: