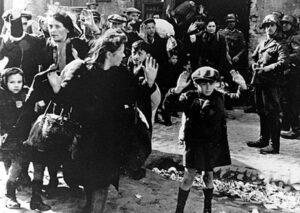 Perhaps you may recall that several months ago I wrote an article that took the position that one of the greatest threats to our safety and security were actually your neighbors and friends. Sadly, this reality is being encouraged all over the nation at present in plain daylight. It's undeniably reminiscent of the behavior of the German people during World War II when the friends of the Jews, even Jews themselves, would provide information to the German SS Army about their neighbors simply with the hope that they would be treated more favorably than what they were witnessing all around them. As such, some neighbors and friends even provided false information in exchange for a promise of a more comfortable life with the Third Reich in control. Sadly, today the DHS has kicked off their own version of such a scenario by encouraging Americans everywhere to be the eyes and ears of the community and to provide verbal testimony against any suspected perpetrator of domestic terrorism.
What is their definition of domestic terrorism? Well, unfortunately you have heard their criteria many times before seeing this story.  Supporters of Ron Paul, Americans who prefer homeschooling, returned military veterans, concealed carry permit holders, gun owners, devout-Christians, "preppers" and on and on.  In fact, recently I read an article which claimed that anyone who would actually take the time to read the entire Internal Revenue Code was considered mentally ill.  Kind of reminds me of what the Catholic Diocese through in the early 1700's about anyone who would dare read the Bible without having the authority to do so. No matter that either piece of "literature" was read so that someone could accept responsibility and accountability for their own freedoms and choices.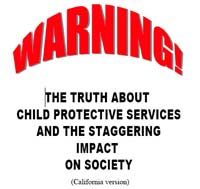 Recently an everyday Mom who also is a faithful blogger who believed in self-reliance and would frequently voice her concerns about the world around her—had her child subjected to extensive questioning while at school—illegally of course. These questions were about whether or not her mother owned any guns, took the kids camping, stored food, or has remodeled her home?  Who dared to ask a child these questions while she was at school? Nope, it wasn't the Nazi's, the KGB, or the CIA. It was an even more intimidating foe that tends to believe they are outside of the reach of the law and justice—the Child Protection Services division of Georgia.  They then proceeded to charge the mother with child endangerment, based on the faulty theory that the mother blogged 20 hours a day and thus must be neglecting her daughter.  (Click here to see her article on the experience)
At first blush, I find their requests so ironic. We have story after story parading past us in the mainstream media of citizens, security officials and even law enforcement personnel being condoned in the decisions to NOT ACT while they sit idly by and witness a brutal rape, assault, and even murder, and yet the DHS believes in the good 'ole system of scaring them into unfounded disclosure of their friends and community members.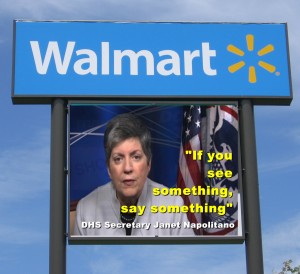 For those of you who don't know, the DHS has started launching a campaign, as of yesterday, encouraging people everywhere that if you see "something suspicious or out of the ordinary" then "say something" to local authorities—or even your local retail store Manager! They are looping this warning video in hundreds of Wal-Mart stores across the U.S. and will soon have them at bus stations, the Mall of America, and other key gathering locations such as sports venues, concerts, etc. You would think with this kind of aggressive plea to help them find the "domestic terrorists" that they would have the present threat level at "red."  Nope. It's not, of course. This is just one more cog in the wheel to get us to question our own sanity of being prepared, being responsible for our own safety and comfort, and being independent of welfare assistance.
I find this information to be very important to the majority of my readers.  We simply cannot allow ourselves to panic or to buy into all of this hype.  Mark my words, a similar message will be conveyed when the flu becomes rampant in our country again. I can hear it just now "if you know of someone who opposes the vaccinations, please notify your local authorities or Wal-Mart store manager.  Their decision to not be vaccinated is a threat against your life and the health and wellness of your children."  See the video of the DHS message by clicking here
For more information on this story, click here:
I really want to wish everyone a Happy New Year…but my words feel a bit altered with this latest revelation to the point that I'd rather wish and pray for that we all learn our rights and stay committed to standing by them—and most importantly teach our children of these rights to independence so that they never become an unwitting pawn of Big Sister, Napolitano.