The world is definitely getting crazy—even in our "free" nation of the U.S. The action we need to take as pursuers of self-sufficient lifestyles is to ask ourselves WHAT and HOW do we need to address this?
The types of messages I'm receiving from readers increases, and the craziness of it still has the ability to surprise me occasionally. The message that I'm going to share with you today is one of those.
As some back story on this, I received the following message from one of my long-time readers. She regularly shares articles, thoughts, and postings with me. This is the first time that she's shared something personal with me though. After receiving her first message, I went on to ask her several clarifying questions. She responded generously and I've combined all of her information into one posting. There's definitely a lot of head shaking content in this and while I've never gotten into all of this detail with a reader previously, it's NOT the first time I've had this type of scenario shared with me.
CJ writes: "Just wanted to let you know, eBay purchases are being watched by the USDA. I live in the middle of nowhere and they made the drive out here to collect 6 seeds. (they said there were 10 seeds) of corn that was suppose(d) to be a possible carrier of diseases (that) we don't have here (in the U.S.) Unfortunately (the) seeds I got (were) destroyed (by) a bad storm we got. (they) collected moisture. We were (sic) without power for 10 days.

I was left with a 2 page list (from the USDA inspectors) of what and where (it's unlawful to import in terms of food and agriculture into the U.S., titled "APHIS FACT SHEET". "Plant Protection and Quarantine July 2011" They have a data base online… www.aphis.usda.gov/favir/ It say(s) you can enter (a) name in the Approved (field) and if it comes up (as) '0' (then that seed or item) is not allowed (in the U.S.) . Just wanted to let you know.

The seeds were from China. The eBay ad said FREE SHIPPING 10 Corn Seed Black Waxy Sweet Delicious Nat... (370731744864) 16'-24'*PERUVIAN GIANT CORN*35 seeds*RARE*#1051 (180686978516)
(I bought these in Sept 2012 and Jan. 2013!)

The nearest USDA office is in Gladstone Missouri. It's up by Kansas City, Missouri. I am in a very small town, Versailles, Missouri. It is a good 2 hour drive. He kind of gave me the creeps to be honest. He made a comment about me liking chickens.  I told him they were all roosters.  I just thought it was weird, and you help so many wanted you to know what was going on. I definately (sic) did not set out to break any rules, just liked the idea of so many different (sic) seeds on eBay. I clicked "add to cart" and never paid attention to where they were from until I got them. The paper (they left with me) has info that says "US Department of Homeland Security's Customs and Border Protection Enforces APHIS". I guess if any one buys from another country you have to get a permit first. That says it's also on their website.

These are the only corn (seeds) I purchased from eBay. Will check for where sellers are and let you know. I believe since there was such a time spread (since I made the purchase) it was the black corn bugging them. They didn't specify (what kind of seed they were looking for).

My seller does not carry the black corn any more. I found the exact same one though. sold by "kizkingdom". The package says melon on the bottom and they come from Hong Kong, might be why there was a problem.

I noticed that now the new seller of these seeds tells you to check for permits on them."
As I went on to question this reader, it was made apparent that she's shared her story with a lot of other folks who have all told her that she was simply subjected to a fake inspection. But given that the sellers on eBay have made changes to their listings and given that the inspectors specifically gave her the APHIS link information, it makes that this incident did take place. The question though is what does it have to do with you and why should you care?
With the problems with the GMO industry being granted legal amnesty and demonstrating their intent to infiltrate every possible major food source that we have in the U.S.—without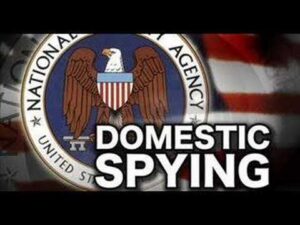 divulging to Americans whether or not the food has been altered in any way—more and more Americans are taking up gardening in an effort to regain some control over their nutrition. While it may only be culinary herbs growing in their kitchen windows, the turn of events in our food supply is definitely bringing about some odd scenarios. While Americans are striving to ensure more control over what is in or on their food, consumers are frequently using terms such as organic and "heirloom" and "non-hybrid" produce and plants in their requests for "new" items at their grocery and gardening retailers all across the U.S. In addition, the key word search of "gardening" has increased on the web to its highest point in a decade as have the actual internet sales of gardening materials which have been out-performing the same items sold in retail gardening stores.  With all of this flurry of activity, it's only natural that the new or seasoned gardeners want to get their hands on unique seeds to give some pizzazz to their gardens.
While poisonous pesticides, ammonia, so-called "natural flavorings and "processing agents" as well as the GMO-laden franken-foods are perfectly acceptable to the USDA, they have chosen to increase their harassment of everyday citizens who may purchase a grow lamp or two.  As such they've taken to trolling, aka spying on, online retailers and consumers to see who's purchasing what. While a seed MAY be listed on an unlawful entry list for the U.S., the USDA, under the direction of Department of Homeland Security, has been given carte blanche and firm instructions to use valuable man power and tax dollars to troll the internet, violate privacy, and then drive 4 hours round trip in hopes of recovering 6 to 10 seeds from a consumer—without a warrant, of course, and without any burden of proof to anyone that such seeds MIGHT actually be harmful to our agricultural environment. (Yeah, and you thought it was just Europe who was criminalizing seeds). Don't forget the whole Patriot Act which attempts to completely trample any American's fundamental rights of freedom as it explicitly states that if you are considered as a (loosely defined) "terrorist" suspect your standard rights just disappear because "the interests of national security trump" your rights and freedoms as outlined in the U.S. Constitution. Forget any right to privacy you might think you have in your internet purchases, comments, or even your expressions of freedom, patriotism, and religion. DHS has deviously labeled all of those kinds of activities as being equivalent to mainstream terrorists. When they do come to call and relieve you of your 6 (or 10) seeds, they'll of course tell you that they don't need a warrant—after all this is a matter of national security and may pose a risk to the entire food source for all Americans. (Yeah, kind of like GMOs, right?)
Make no mistake about it. I don't believe for one moment that this incident occurred due to a handful of seeds. I believe that it was about sending a clear message to all Americans that these persons are perfectly willing to exercise as much power in spite of U.S. Constitution as they can get away with. These types of incidences are just dress rehearsals and/or acts of conditioning. Just like the Tennessee Department of Environment and Conservation (TDEC) and Homeland Security, who threatened to classify anyone who complains about the condition of their drinking water as a person who's engaged in terrorist activity;  or how about Boston law enforcement parading private citizens out of their homes while LEOs conducted a man hunt for the alleged Boston Marathon Bombers?
Oh how I wish it wasn't true, but I clearly see it as posturing and a threat against our everyday freedoms. Worse, I know that it's not going away and it can't be chalked up to a few unfortunate coincidences. What used to only happen in foreign lands is now happening right under our noses. If you look at all of the blips on the radar lately you'll see that it's clearly becoming more common, more egregiously offensive, and more flagrantly obvious.
So…how do you continue on in your peaceful preparedness efforts?
 
Get informed in your rights and freedoms first and then you must determine exactly how you intend to enforce those freedoms. When you see scenarios like I've highlighted in this article, you MUST mentally, and even verbally or physically rehearse what it is you plan to do in a similar scenario. Fortunately, no one physically got hurt in this encounter, but it sure as heck lays a precedent for ALL of us to be much more careful in how we transact business, how we identify ourselves to the prying eyes of Big Brother, and hopefully helps us to think twice before we shrug off ANY of these kinds of unlawful and illegal shenanigans that we see happening all the time.
Please understand that without the fundamental basis of freedom, all of our preparedness efforts are all for naught and will do little to comfort us in a time of dire need. Preparing
without having this understanding nowadays is as dangerous as telling yourself that 365 bags of ramen noodles is a year's supply of food. Please remember and please understand that this awareness must be a part of your peaceful preparedness efforts. "Those who want peace MUST prepare for war." That war doesn't need to cost a drop of blood in our day and age, but it does need to be prepared for with knowledge, spiritual and mental fortitude and practice just as intently as those who DID have to pay for freedom with their lives in those generations before us.
© 2019 Of COURSE this post is Copyright Protected by Preparedness Pro. All Rights Reserved. NO portion of this article may be reposted, printed, copied, disbursed, etc. without first receiving written permission by the author. This content may be printed for personal use only. (Then again, laws are only as good as the people who keep them.) Preparedness Pro will pursue all violations of these rights just as vigorously as she does any of her other freedoms, liberties, and protections.