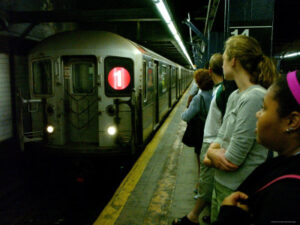 Some time ago I was greatly disturbed by an article which announced that a state judge ruled that New York Subway  employees who stood by as mere spectators as as a young woman was gang-raped were innocent of any wrong doing.  The judge stated that the workers had no obligation to help the girl regardless of the all of the safe options that such onlookers had to help the woman such as the telephone, walkie-talkies, or at least the intercom system.
and
When you read of this incident, how does it make you feel?
Here's another one for you. In Seattle Washington three uniformed security guards, grown men who appear to have no visible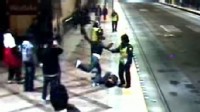 disabilities, apathetically stood by and just watched as a teenage girl was viciously beaten by a single, skinny, scrawny teenage girl.  The victim of the beating deliberately made her way over to the three security guards in an attempt to avoid a physical conflict with the attacker.  At one point the victim specifically stood behind one of the guards only to have him step out of the way in what looked like an attempt to get out of the way as the drama unfolds. You can't watch the video of this graphic beating without asking yourself WHY? Why did these men do nothing to assist the victim other than make a call on their radios?  I can't help but thinking "Who are they calling? MORE security guards?"
The follow-up news on this story indicates that there was no professional or civil accountability required of these "security" guards.  Again I ask, what do you think of this? How does it make you feel? Would you have done anything different if you were in any of the onlookers position?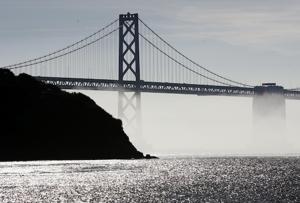 Lastly, I posted an article recently on the my personal Facebook page about an incident in which law enforcement, firefighter and EMP personnel stand by and simply watch as a man drowns in the San Francisco Bay blaming the recent budget cuts and accompanying policy that prevented them from doing anything to save the man.
Once again I ask, what would you do?  What do you at least hope you would do?
Unfortunately we don't have to look very hard to find horrific instances of mothers intentionally starving their children, military and civilians alike taking their own lives, or children and caregivers habitually abusing the elderly or mentally ill. While the news articles point to the obvious offenders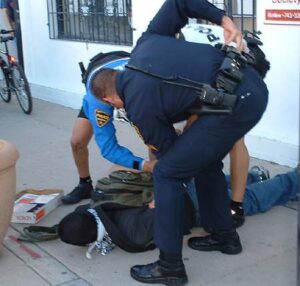 of these evil acts, we don't usually see anything mentioned about the OTHERS--the bystanders—such as all of the people who stood by and watched the security officers do nothing to help the teenage girl as her head is being kicked and crushed at their feet.  While it was city employees who did nothing to rescue the drowning man, do any of us shrug our shoulders and absolve the 75 other onlookers of any moral responsibility to help simply because the man was trying to commit suicide?  Would any of us do nothing if we witnessed irrefutable evidence that a parent was intentionally starving their child?  Does anyone empathize with the inaction of all bystanders and dismiss any responsibility of any of the persons in the previous articles to render aid, safety, or protection?
More specifically, are there any of you who are sitting there reading this who are saying to yourself "You know what, if ever I see a person in need of help, I am deliberately making a decision right now that I won't do a single thing to render any aid to that person.  In fact, I'm in favor of suicide if a person's life is too tough, I think that too many kids are fat nowadays so a little starvation is actually benevolent, old people are on their way out anyway so they're dispensable, and I think that teenage girls beating each other should be a new show on cable"?
Then again perhaps you're thinking "Kellene really shouldn't attempt to write articles late into the night." Ah, but if you know me even a tiny bit, you know I'm about to make a significant point here.
If none of these instances I've shared with you today are acceptable then how can any of us justify intentionally PLANNING and PREPARING to contribute to such societal ills in the future?  You see, apathy and inaction is not benign—as clearly pointed out in the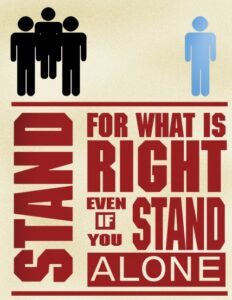 articles I've shared with you today. The adversary would have us all believe that as long as we're not actively doing anything "wrong" then our hands are clean. But that's simply not true as clearly illustrated in these accounts.  Apathy, inaction, laziness, etc. all have very serious consequences. If we aren't proactively preparing for our future safety, security, health, and well-being, then we are literally planning to embrace the serious consequences. Just as there's plenty of evidence in these stories for us to feel that a WRONG has been committed, so too does the evidence around us indicate that we have need to take action NOW to be prepared for tough times which are surely ahead.
"I don't have enough room. I don't have enough time. Money is tight right now. My mother has taken care of everything in that department. Nothing bad is going to happen. I pay my taxes so I expect the government to help. I don't want to survive if things get really rough anyway. I'm afraid what others will think of me. It's against the law to "hoard".  Look at these excuses.  Do you see how each and every one of them clearly parallels the justification held by these apathetic spectators??  Those who justify their lack of preparedness efforts today with ANY of the litany of worn-out excuses used by 99% of this nation's citizenry are truly no less guilty of harming themselves, their family and their fellowmen than those depicted in these scenarios I've provided.
Suppose you could see into the future and you can see that your only grandchild was going to suffer from a terminal illness 3 years from now, would you do anything today to save her or to mitigate any of her suffering?  If you KNEW that you would be jobless 12 months from now, would you live your life any differently today to avoid some of the consequences?  If you could go anywhere in the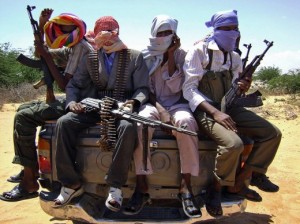 world on vacation, would you select Yemen, Libya, Afghanistan or Iraq? Would you deliberately drive your moped into the worst part of Los Angeles at 3:00 a.m. with hundred dollar bills stuffed in the two-piece string bikini you're wearing? My point is that we CAN see into the future in these respects. Indisputable evidence of tough times ahead is all around us.  We know that chances are strong that our currency will lose more of its value; 80% of the U.S. is ripe for a massive earthquake; the phrase job security is fast becoming an oxymoron;  a record number of horrible weather in our key farming area means stark increases in all of our food costs; we have no reason to believe that OPEC will ever send gas prices back down below $2. Clearly, I could go on and on here. There are plenty of indicators that tell us that we have cause to strengthen our homes and draw our families closer to us. If we are bluntly honest with ourselves, anything other than this kind of proactive behavior is akin to being an empty, soulless human being.
Lastly, for those of you who do believe that the words of the scriptures are true and that we are warned time and time again therein to "prepare, watch and be ready", can we possibly expect our hands to be clean if we do nothing today to prepare for the tumultuous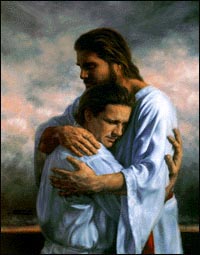 times of which He's warned us? I realize that some of us may be spectators that are scared stiff; scared because we are so overwhelmed with all that we feel must be done, that we  feel defeated before we even begin. But may I suggest that instead we take comfort in all of the scriptural accounts in which all He asks of us is that we do our very best and that He will then meet such efforts with all of the rest. Instead of being paralyzed by the size of the task He's assigned to us, focus on just the five loaves and fishes, and then add a little more, and a little more.  Frankly, I see that exact promise fulfilled on a regular basis in my home. I contribute 2 measly hours to couponing each week and I have shelves overflowing. I spend an hour writing an article, and I get an e-mail sharing how it's helped one person's life. I spend 15 minutes each day watering, weeding, and feeding my plants and I have big beautiful salads to show for it.  Yup, I don't think I'll find Him indebted to me any time soon. Just breathe and DO.
Might I suggest also that you use the Ten Principles of Preparedness as your foundation in your preparedness efforts and simply commit to yourself and those who may rely on you someday that you'll do a little better in being self-reliant every day. We may feel like little grasshoppers up against giant possibilities at times, but as in all of the mournful scenarios I've shared today, something—anything—would have made a world of difference to the victims and more importantly will make a world of difference in your own life.
Author's Note: I'm likely "preaching to the choir" with this article today. However, it's my hope that perhaps it may help you in your efforts to sway those you love towards understanding and acceptance of a self-reliant life.
© 2019 Of COURSE this post is Copyright Protected by Preparedness Pro. All Rights Reserved. NO portion of this article may be reposted, printed, copied, disbursed, etc. without first receiving written permission by the author. This content may be printed for personal use only. (Then again, laws are only as good as the people who keep them.) Preparedness Pro will pursue all violations of these rights just as vigorously as she does any of her other freedoms, liberties, and protections.