NOT entirely by Kellene *grin*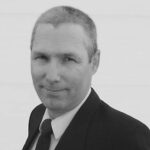 Hey Folks. I'd love to provide original commentary for you today, but then I'd miss out on sharing a very timely piece with you by one of the people I consider to be one of the two "Godfathers of Preparedness" if you will, James Wesley Rawles.  This guy has more strategies and tactics that are second nature to him than even the most ardent extreme couponer.
Frankly, I have been sharing his views on this matter for a long time. I would be SO out of Florida, Pennsylvania, New York, Massachusetts, Wisconsin, Ohio, California, and Oregon by now. (Yes, I know my Oregon listing will conflict a tad with The Godfather, but it's only because I've been closely watching an egregious abuse of constitutional rights in that state inflicted upon one of my friends.) I realize that he doesn't include Utah on this list with a very logical reason, stating that the desert area isn't sufficient enough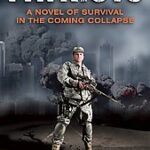 to provide self-sustaining garden options. From a non-religious standpoint I believe that's accurate. Although there are many in this state that are upheld in their commitment to live here based on their religious beliefs promising plenty in a time of need.
(By the way, did you know that the other Godfather of Preparedness is also named James?)
Regardless of which states James is partial to for relocation and ideal preparedness, I love this piece (duh!) because it just comes right out and says it. If you're serious about being prepared for what's truly coming our way, you need to consider everything, including the ideal place for you to live.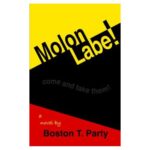 I suppose it was for this reason that I really enjoyed the book titled "Molon Labe'" Perhaps you'll enjoy it as well. And for goodness sakes, if you haven't read James' book, "The Patriots", it is simply a MUST READ  for the preparedness minded person.  Enjoy the article.
© 2019 Of COURSE this post is Copyright Protected by Preparedness Pro. All Rights Reserved. NO portion of this article may be reposted, printed, copied, disbursed, etc. without first receiving written permission by the author. This content may be printed for personal use only. (Then again, laws are only as good as the people who keep them.) Preparedness Pro will pursue all violations of these rights just as vigorously as she does any of her other freedoms, liberties, and protections.