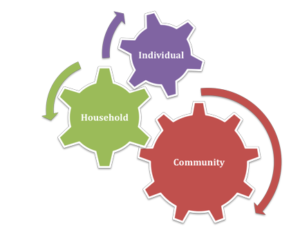 So, you're trying to get your friends and family on board with the whole concept of preparedness because you care about them and you have a firm conviction that preparedness is vital to everyone's life.  You have some semblance of an idea of the consequences that can be expected if one heads into their life everyday without a single thought for tomorrow, let alone being ready for it.  As such, you share, and you share, and you plead and you reason with your friends and family in an effort to persuade them to be better prepared.  Many grow weary of these efforts, feeling like they are fighting the entire British army singlehandedly and thus turn for help from a greater power. You petition God to help you convince those you love--perhaps in the form of a wake-up call, or a memorable moment of enlightenment? "Oh, if they could just get it", you say to yourself.
Unfortunately, this issue is the most common one I see from our blog readers and radio show listeners. Sadly, in most cases it's the person that a prepper cares about the most who isn't on the same page. This can be quite painful and an emotionally draining influence on their life. Most who remain faithful in these efforts feel like all they get in return is name calling, ostracizing, and disrespect as they are lumped into the "crazy survivalist" category. As such, even the most faithful "prepper" can begin to feel that all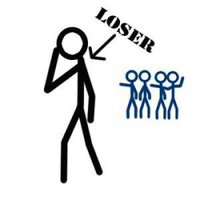 of their efforts are useless. Some feel that they are as insignificant as a drop of water in the desert. Sadly, these emotions and doubts can lead to feeling of Fear as they are left to ponder the potential danger they are putting themselves in by actually having an "excess" of supplies and resources which may stick out like a sore thumb in a catastrophic moment of social unrest.  Some grow weary and quit; others willingly remove themselves from the association of those who aren't willing to take responsibility for themselves and their well-being. Ironically, this natural response to ridicule only lends an air of credence to the name calling and survivalist labels. But doesn't being prepared also necessitate the association of like-minded individuals? After all, no single person is sufficient to protect and perform all of the necessary work to maintain a self-reliant life. As isolated as some of us preppers feel, it's ironically self-defeating of our goal to try to go it alone.  Not only do we need peaceful rest at night knowing that our loved ones will be safe regardless of the challenge that gets thrown at them, but we also need their HELP to ensure that a prepared lifestyle is even remotely realistic in any possible scenario. So, what can we do to make a change in the mindset of those who resist a more self-reliant life?
First and foremost, we need to continue to be proactive in our own education efforts. Think of education as the fertilizer in any
garden—no, I'm not saying it's all a bunch of cow poo—let's not go too crazy with the analogy. Education motivates because knowledge has this way of lighting a spark of action, belief, and peace. So, if we are to ever have a hope of helping those around us to be better prepared, then we need to take care of the goose that lays the golden eggs, right? (In case I lost you there, yes, you are the golden goose.)  So don't stop. Don't give up. If you feel defeated for a moment, then organize your pantry, do an inventory, read a great book on preparedness, self-reliance, survival or sacrifice. That will put your mind back into the mental rehearsal part of the task and you'll be strengthened.  Remember, the Principle of Spiritual and Knowledge are your first two Principles of Preparedness.  Getting informed continually will help you to stand strong. And sometimes, winning over a person to accept the need to be more self-reliant isn't about you have the perfect words to say every time. It is often about you being consistent in your efforts; then your position becomes much more believable to others who watch you, and they aren't able to easily just dismiss this as a trend that won't last longer than laser disc players.
Next, become educated in your position so that you can intelligently educate and set an example for those around you.  I'm sorry if I step on anyone's toes with this comment, but if your purpose of preparedness is because alien fairies might try to come and take control over the earth, you're going to have a really hard time backing up your position with hard core evidence.  The good news is that the other, more rational reasons for preparedness are clearly laid out among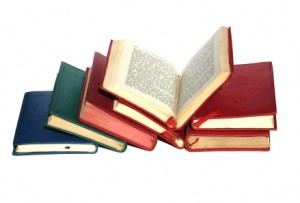 many resources. This blog and others who are committed to quality information, the library, the news (which shows instances of what happens when folks aren't prepared), and as I said before books—lots and lots of books. (Here's my most recent reading list… "Deep Survival", "Alas, Babylon", "Molon Labe´", "Nullification", "33 Questions about American History You're Not Supposed to Ask", "Lone Survivor", "7 Deadly Scenarios", "The Unthinkable" "More Guns, Less Crime", "The 5,000 Year Leap", "How to Make All the Meat You Eat Out of Wheat", "The Cleansing of America", "Possum Living",  "I Dare You to Eat It", "Enzyme Nutrition" and "The Untold Story of Milk."  These are reflective of my last three months of books, not including the handful that I read which are more secular in nature. I do this because I know I need to stay on top of my game. I need to keep learning in a world that is constantly changing, including the possible scenarios that may have an impact on me.  If I'm going to stay peacefully prepared, then clearly I need to stay abreast on any potential threats as the information on such threats becomes available.
Next, "Ask, Don't Tell."  "Asking a person a question instead of telling them information is always a better way to communicate and get your point across. A person who's comfortable in their own skin to the point that they can ask open-ended questions, is always viewed as less threatening—in fact usually quite the opposite; they are viewed as being sincere in their interests of finding out how the other person feels. So if you faithfully follow my first two words of advice and stay informed, you'll have a much better foundation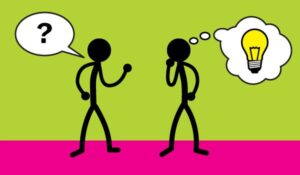 from which you can glean relatable questions. People don't like being told what to do for the most part—even if it does ostensibly stem from love and concern. Rather they like to be able to participate and mold the conclusions. Questions make this happen and as such it's always been my rule of thumb when I'm needing to convey a message. I get a lot further with educating folks on preparedness if I simply ask the right questions. Instead of telling someone why I have X number pounds of wheat, I will instead ask them a question such as "What do you think about this article that talks about a serious wheat shortage? If we were to have a house fire, how do you think we'd be able to best recover from it?  What's your opinion on the potential for all of our city water being contaminated?"  All of these are non-threatening questions. Part of the approach involves using real-life scenarios that are all around us as the basis of those questions.  If you keep an eye out for current events which help to make your case for preparedness, then you'll eliminate some of the most common barriers have in ignoring the need. Too many people share preparedness based on ridiculous fears, intimidation, dictation (it's how it is and that's that) or overwrought emotions.  Real life events are always making a case for preparedness. And one thing leads to the other…learning step by step.
Lastly, be sure that what you're doing to be better prepared reflects positively on you and your prepared lifestyle.  The best way to alienate people is to look, smell, and behave nothing like some kind of an alien. Yes, I did say smell! Preparedness is supposed to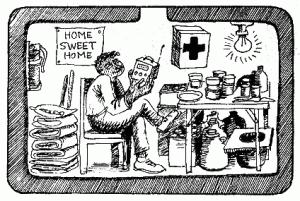 bring comfort and piece, not a feeling awkwardness. Here's the problem, part of the reason why preparedness folks have such a negative stigma thrust upon them. is because many conduct themselves in such a way that they are begging to get the blue blazes beat out of them during recess. What's wrong with being clean cut, well spoken, intelligent, and well put together AND being focused on preparedness?
Well, hopefully this will help some of you in your desire to encourage others to join you in these very important efforts. I know that the person who got me more aware of the myriad of ways that I needed to be prepared did so with class, sincerity, love and patience.  So, I figure if it's good enough for me, it might just work on those you care about as well.
© 2019 Of COURSE this post is Copyright Protected by Preparedness Pro. All Rights Reserved. NO portion of this article may be reposted, printed, copied, disbursed, etc. without first receiving written permission by the author. This content may be printed for personal use only. (Then again, laws are only as good as the people who keep them.) Preparedness Pro will pursue all violations of these rights just as vigorously as she does any of her other freedoms, liberties, and protections.